INNOVATE.
Overcome common challenges.
Push the boundaries of what's possible.
Our mission is to inspire advances in bioprocessing as a trusted partner in the production of biologic drugs that improve human health worldwide.
When every drop counts
Ideal for mRNA and gene therapy applications, KrosFlo® RS TFF Systems are engineered for maximum recovery.
Chromatography Redesigned
Repligen is revolutionizing how modern chromatography is performed. The result? Unprecedented recovery and operational efficiencies even with the most complex modalities.
Click on the image highlights to see key elements of chromatography redesigned.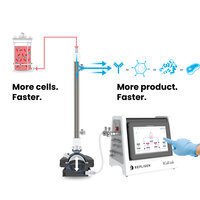 Evolution of upstream intensification: Optimizing perfusion processes with PAT
The PAT landscape in upstream intensification, the benefits of this approach, and the scale-up from benchtop to manufacturing is discussed.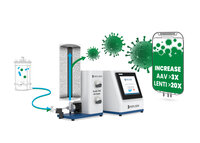 Viral vector N-1 intensification reduces seed train vessel number, media volume and time
This webinar discusses similar efficiency gains for three different viral vectors (lentivirus, AAV8 and AAV9) through intensification using KrosFlo® TFDF® Technology that resulted in reduce train vessel number, N-1 vessel size, media volume and time.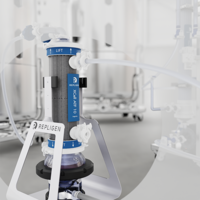 Where and When to Apply Upstream Process Intensfication Technologies
15+ years of published application data, implementation in the largest number of commercial processes and proven scaling from 1 L to 5000 L differentiate XCell® ATF Technology from all other upstream intensification methods. Considerations for when and why to apply XCell® ATF Technology in order to meet specific productivity goals will be discussed.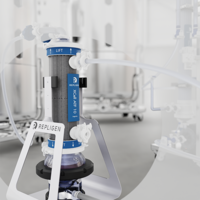 03
Empowering a new generation of biologics
Repligen provides technology breakthroughs and scalable hardware, software and consumables workflow solutions for the development and manufacture of plasmid DNA, viral vectors, mRNA and new modalities such as whole cells, cultivated meat.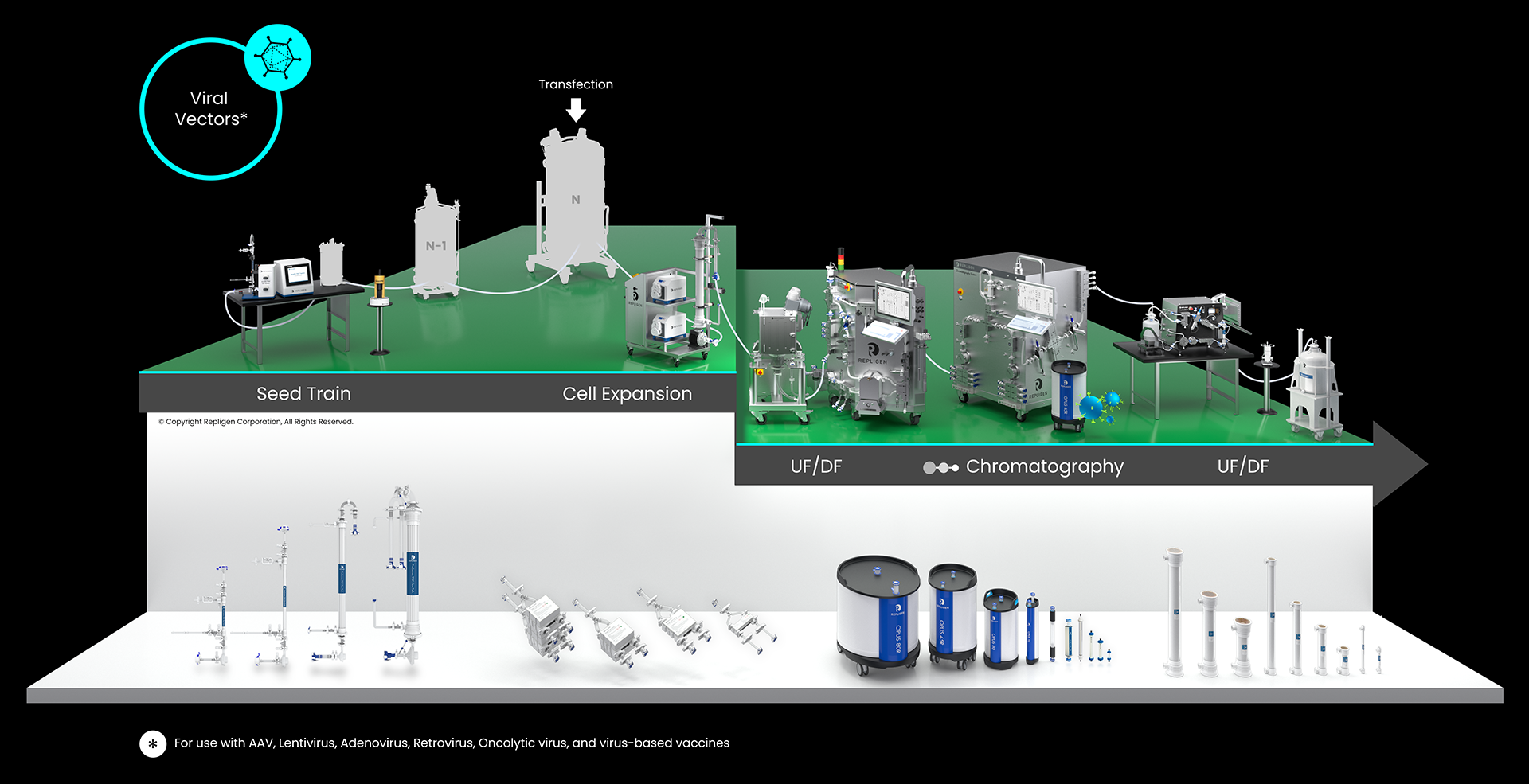 In-line GMP testing
Designed to meet the rigors of regulatory GMP requirements, the CTech™ FlowVPX® spectrophotometer system offers reliable real-time concentration measurements at every stage of the downstream GMP process.
Join the Repligen team
Working at Repligen means being part of a team that is excited to find new and creative ways to overcome challenges in bioprocessing — and to help our customers make a difference in the world.