Modalities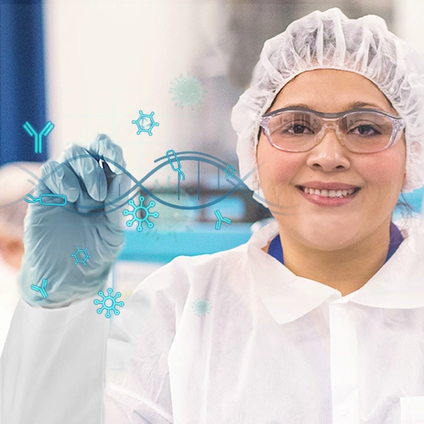 ​A NEW GENERATION OF BIOLOGICS
New modalities, such as viral vectors and mRNA, are critical in addressing challenging targets in bioprocessing. In addition to mAbs and rProteins, these exciting and potent clinical modalities promise faster, more efficient therapeutics with a broad range of potential applications.
In addition to therapeutic proteins, new biological targets include gene therapy, viral vectors, mRNA, and whole cells. The new modalities rely on critical raw material delivery systems such as pDNA, and viral vectors such as AAV, adenovirus, lentivirus, retrovirus, exosomes, oncolytic virus, and virus-based vaccines.​ Emerging modalities focus on whole cell bioprocessing such as cultured meat, and therapies based on stem cells, cell therapy, and T cells.
Repligen solutions help overcome key challenges in the development and production of these modalities into a new class of drugs. Repligen also offers hands-on process and implementation consultation from global Field Applications Specialists, and recognized gene therapy, oncolytic and vaccines industry experts.​