KrosFlo® KR2i RPM™ System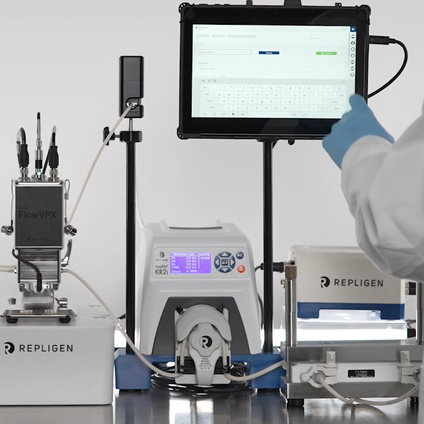 TFF with In-Line Protein Concentration Management
Monitor concentration in real time during your UF/DF run. Featuring in-line protein concentration management, control your process with the power of the KrosFlo® KR2i TFF System and insights from the integrated CTech™ FlowVPX® System.
Walk-away automation
13 automated process control modes and manual operation to meet your PD needs.
Robust processing
Allows for processing of volumes from 10 ml–10 L to meet both lab and clinical production requirements. Enables low-volume, high-concentration applications.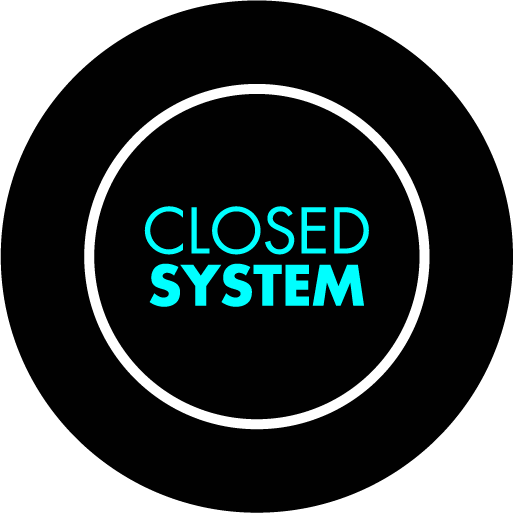 Minimize risk
With fully enclosed ProConnex® custom flow paths, as part of the automated TFF process.
Flexible configuration
Compatible with flat sheet cassettes and hollow fiber filters with plug-and-play accessories for ultimate flexibility. Customizable flow path and small footprint.
Take control of your process with the KrosFlo® KR2i RPM™ System
Strengthen your process control with high accuracy and reproducible results.

Increase process efficiency by reducing cycling time and increasing yield throughput.

Reduce process risk by ensuring accurate concentration throughout the TFF process.
Real-time Concentration Insights
In-Line integration of the CTech™ FlowVPX® Process to UF/DF operations provides real-time protein concentration monitoring while allowing for feedback control.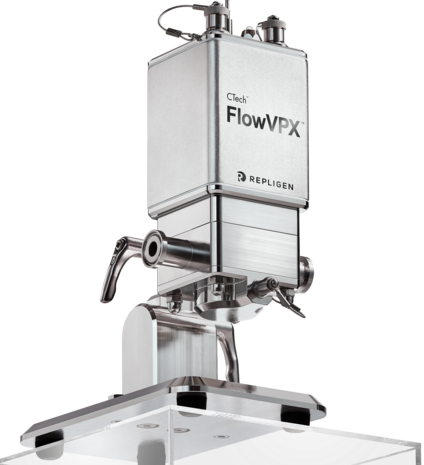 Rapid Data Acquisition
generates 12 "QC-grade" concentration measurements in 1 minute (5 pathlengths in 5 seconds) with continuous data acquisition during the UF/DF process.
Broad Dynamic Range
allows for concentration measurements from 0.1 mg/ml to 300 mg/ml to be tested without dilution.
Better Accuracy
Variable Pathlength Technology (VPT) allows the system to adjust to the right pathlength range for accurate measurements regardless of the molecule.
Integrated Data Analysis
Real-Time Process Management Software (KrosFlo® RPM™ Software)
Integrated software combines the power of the KR2i automation with the real-time insight from the FlowVPX® System to give you the data you need and the control you've always desired.
TFF automation control based on in-line concentration
Provides real-time overview at every step of the filtration process
Automatically graphs data and trends of critical inputs and outputs
Flexible plug-and-play technology for custom needs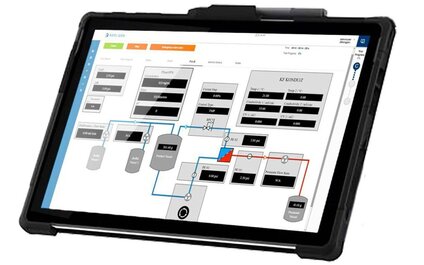 Better Insights to Drive Better Outcomes
By leveraging in-line concentration data, you can analyze your measurements without doing upfront calculation or overcompensating for variability.
Providing you with key process insights allows you to better understand your process—reduce cycling time, and minimize batch risk.
Focus on the end goal by eliminating a common source of error seen with concentration factor (intermediate characteristic).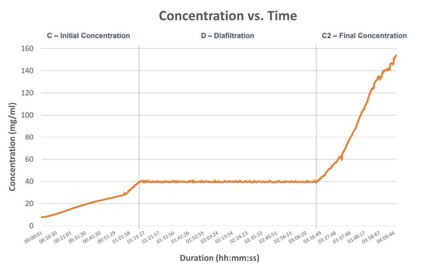 Better Control Regardless of Process Variables
With in-line concentration data as the primary control factor for the UF/DF run, the process was able to reach target final concentration regardless of starting volume, crossflow rate, TMP, or retentate hold-up volume.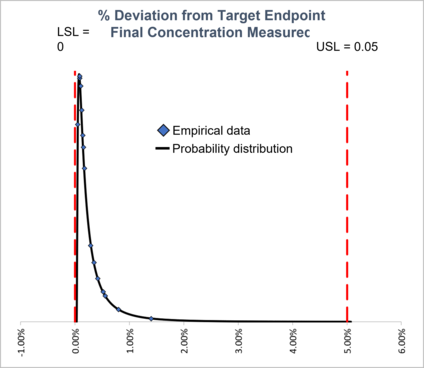 One Platform for Maximum Alignment
Variable pathlength technology (VPT) drives alignment across various steps and functions. To complement the FlowVPX System's in-line analysis, the CTech™ SoloVPE® System offers the same accuracy in at-line or off-line measurements, providing reliable quality control at additional stages in the process.
| | | |
| --- | --- | --- |
| Bioprocess Step | CTech™ FlowVPX® System in-line (g/l) | CTech™ SoloVPE® System off-line (g/l) |
| UF1/Diafiltration | 47.7 | 47.6 |
| Ultrafiltration 2 | 226 | 229 |