SpectraPor® Pre-wetted Standard Grade RC Dialysis Tubing and Trial Kits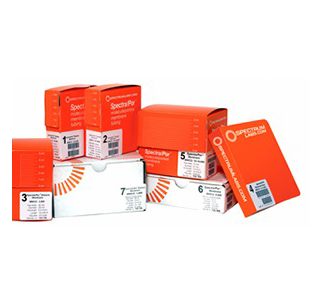 Repligen provides a pre-wetted option for Standard Grade Regenerated Cellulose (RC) dialysis tubing for ready-to-use convenience, suitable for the same dialysis applications. Pre-wetted dialysis tubing eliminates the preparation time required to hydrate the membrane and removing glycerin.
SpectraPor® pre-wetted standard RC dialysis tubing and trial kits
SpectraPor® 6 dialysis tubing is packaged pre-wetted and ready-to-use for out-of-the-box convenience. This Standard RC tubing is thoroughly soaked through a wet-processing line to minimize glycerin content. Packaged in a 0.05% sodium azide solution, SpectraPor 6 only requires a quick soak and/or rinse to remove the preservative solution.
Features and Benefits

Pre-wetted for ready-to-use convenience
Available in large range of MWCO's
Good chemical compatibility and operating conditions tolerance
Minimal glycerin content
Available in rolled tubing for economy and trial kits for evaluation

Typical Dialysis Applications for Prewetted Standard RC

Salt removal and HPLC sample preparation
pH change, buffer exchange and final formulation
Removal of urea, surfactants and small MW impurities
Purification of Protein, DNA, plasmids, macromolecules, nanoparticles and liposomes
Polymer synthesis and isolation (polypeptide, oligonucleotide, polysaccharide)
Organic solvent dialysis
Properties

hydrophobic, symmetric porosity

9 MWCO's:
1 kD, 2 kD, 3.5 kD, 8 kD, 10 kD, 15 kD, 25 kD and 50 kD
4 Flat Widths:
12 mm, 18 mm, 24 mm, 28 mm, 32 mm, 34 mm, 40 mm, 50 mm & 54 mm
Packaging:
Wet with 0.05% sodium azide preservative
Quantity

10 m rolled tubing

1 m Trial Kit (includes a pair of closures)
MWCO

(kD)

Flat Width

(mm)

Diameter

(mm)

Vol/Length

(ml/cm)

Part No.

1 kD

18

38

45

11.5

24

29

1.1

4.6

6.4

2 kD

18

38

45

11.5

24

29

1.1

4.6

6.4

3.5 kD

18

45

54

11.5

29

34

1.1

6.4

9.3

8 kD

12

18

24

32

40

50

7.5

11.5

15

20.4

25.5

32

0.45

1.1

1.8

3.3

5.1

7.9

10 kD

12

18

24

32

45

7.5

11.5

15

20.4

29

0.45

1.1

1.8

3.3

6.4

15 kD

12

24

32

45

7.5

15

20.4

29

0.45

1.8

3.3

6.4

25 kD

12

18

28

34

7.5

11.5

18

22

0.45

1.1

2.5

3.7

50 kD

10

12

28

34

6.4

7.5

18

22

0.32

0.45

2.5

3.7

132539
MWCO

(kD)

Flat Width

(mm)

Diameter

(mm)

Vol/Length

(ml/cm)

Part No.

1 kD

18

38

45

11.5

24

29

1.1

4.6

6.4

2 kD

18

38

45

11.5

24

29

1.1

4.6

6.4

3.5 kD

18

45

54

11.5

29

34

1.1

6.4

9.3

8 kD

12

24

32

40

50

7.5

15

20.4

25.5

32

0.45

1.8

3.3

5.1

7.9

10 kD

12

24

32

45

7.5

15

20.4

29

0.45

1.8

3.3

6.4

15 kD

12

24

32

45

7.5

15

20.4

29

0.45

1.8

3.3

6.4

25 kD

12

28

34

7.5

18

22

0.45

2.5

3.7

50 kD

12

28

34

7.5

18

22

0.45

2.5

3.7