Click and Quote OPUS® PD Pre-packed Chromatography Columns
Ease of Use​
Latest web-based technology​
Intuitive user interface​
Configurable​
Select column size and resin type to meet application-specific needs
Fully Automated​
Remove manual steps​
No prep time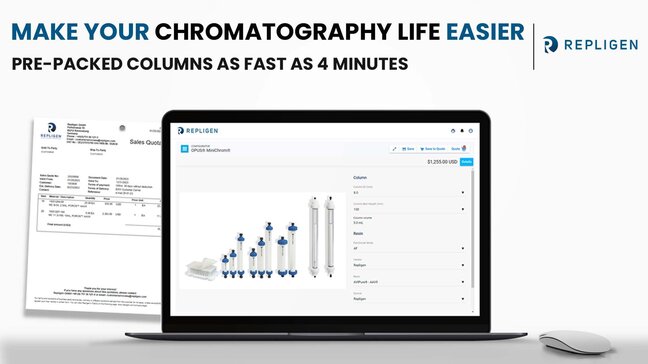 Configure and quote pre-packed columns using the latest web-based technology.
When you are planning your next set of small-scale chromatography experiments, configure the columns online and obtain a quote in minutes. Simply login, select your format, volume and resin that meets your experimental design and add to cart. A quote with all details and pricing will be emailed to you within minutes. The configurator supports:​
OPUS® RoboColumn®​
OPUS® MiniChrom®​
OPUS® ValiChrom®
Make your chromatography life easier.