Universal Tubing Closures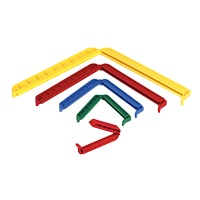 Universal Tubing Closures can be used with all types of dialysis tubing to provide a leak-proof seal. These closures are required for use with Cellulose Ester (CE).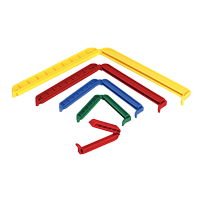 Universal Closures are specially designed with wider, gentler sealing ridges to ensure a leak-proof seal for thick walled dialysis tubing without damaging the membrane. For best results, select a pair of closures that has a sealing width 4 to 10 mm longer than the flat-width of the dialysis tubing to ensure a proper seal.
Made from nylon material, the compatibility Universal Closures with specific solvents should be confirmed on the Repligen Chemical Compatibility table.
| | |
| --- | --- |
| Functional Benefit | Gentle sealing ridges, compatible with all membrane types |
| Membrane Types | Standard RC, Biotech RC, Biotech CE |
| Material | Nylon (polyamide) |
| 4 Sealing-width Sizes | 50 mm, 70 mm, 110 mm, 150 mm |
| 6 Colors | White, Red, Yellow, Blue, Green, Black |
| Quantity | 10 pieces/pkg |
| Temperature tolerance | 0 - 90°C (autoclavable) |