Custom Affinity Resin Development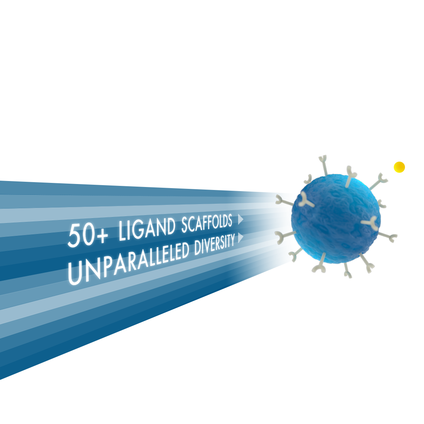 Industry-best custom affinity resin development from Repligen offers unparalleled ligand diversity, streamlined process development and proven success across a broad array of biomolecules.
Streamlined development process
3 months to custom affinity solution
Available pre-packed in OPUS® Columns
Secure supply
Redundant manufacturing at 3+ sites
Worlds largest ligand manufacturer at 4+ sites
10+ year supply agreements

SPEED TO MARKET
Streamlined custom affinity resin development process
100% ligand discovery success rate

3 months to prototype affinity resins

5 months to manufacture and supply resin for use in GMP operations

Unrivaled timeline and delivery success rate

Set resin specifications, materials transfer
1-2 weeks
With a focus on speed and recognition that each of our partners' needs is unique, we begin our collaborations by launching a thorough situation analysis that defines specifications, determines timelines, and sets strategy to achieve optimal results.

Perform AVIPure® affinity ligand discovery
6 weeks
In simplistic terms, high affinity, high selectivity affinity ligands can be thought of as a lock-and-key model for biological recognition. Given the diversity across biologics, it is not possible to predict a priori which ligand type is better than others. However, it is known that a single ligand class or scaffold will not work every time. The cost of time and failing to develop a solution is unrecoverable.
To avoid this, Avitide applies its proprietary portfolio of AVIPure® ligand scaffolds (50+ to date) and library diversity (greater than 1E14), enabling a vast interrogation of different ligand sizes, shapes, conformations, and contact areas. The implementation of this extreme diversity enables delivery success rate and unrivaled affinity purification performance in the industry. Throughout ligand discovery stage, we quickly screen and arrive at optimal ligand candidates for each biomolecule focusing on affinity, stability, and manufacturability.
Following analytical characterization of ligand binding, elution kinetics, and selectivity, we deliver a data package to our partners and recommend lead ligands to transition to the resin development stage.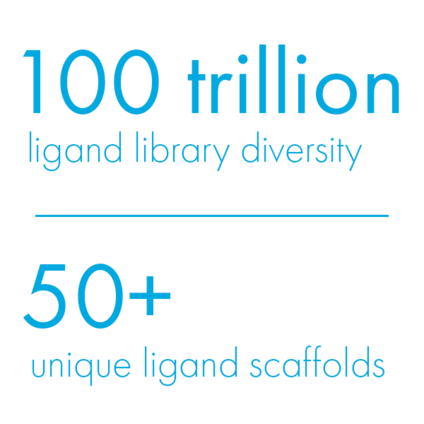 Develop custom affinity resin
6 weeks
Once a subset of ligand candidates is selected, production is scaled up using methods appropriate for commercial resin manufacturing. We then produce hundreds of candidate resins for screening, evaluating a resin manufacturing DOE that takes into consideration ligands and ligand density, chemistry, matrix type (size and porosity), and linkers. We also evaluate affinity resin separation performance in relevant bioprocess feedstreams, establishing binding and elution conditions within each molecule's stability profile and separation and operational conditions that achieve each of our partner's resin specifications.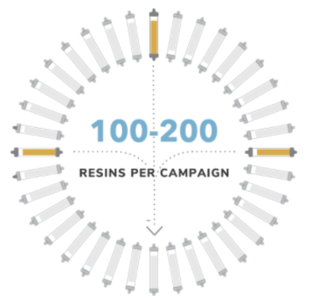 Receive prototype resins, nominate lead resin
1-2 months
With the project complete, we conduct an onsite technology transfer of the resins, data, and protocols to our partner. We then collaborate, providing ongoing technical support wherever necessary, to ensure operational success. Our partners confirm our results and initiate further testing to nominate their preferred resin for commercial supply.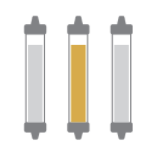 SPEED TO MARKET
Available pre-packed in OPUS® Columns for quick deployment
Custom affinity resins are available in pre-packed and pre-qualified OPUS® Columns for rapid GMP implementation as well as in loose resin formats.
OPUS® Columns allow you to progress from development to manufacturing scale in weeks, using pre-packed and pre-qualified chromatography columns.

Manufacturing Centers of Excellence
Repligen develops and manufactures products for the biopharmaceutical industry under an ISO 9001 quality management system. We focus on the timely delivery of high quality, consistent and robust products, to ensure business continuity for our customers.
Repligen manufacturing sites are located in Massachusetts, California, and New Jersey in the United States and in Sweden, France, The Netherlands, Germany and Estonia.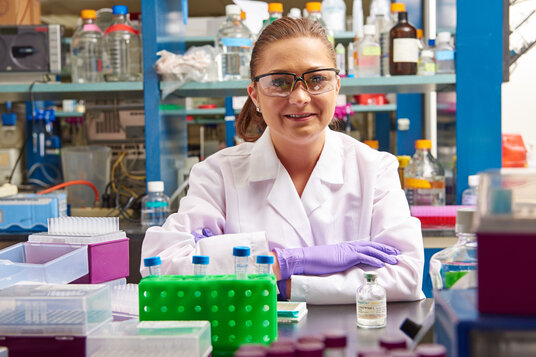 Customer First.
Support is part of the Repligen DNA. Our goal is to provide exceptional customer experience, and to support the efficient and successful adoption and implementation of all Repligen products and services.
Field Application Support

Customer Service

Field Service Engineers