Fluid Management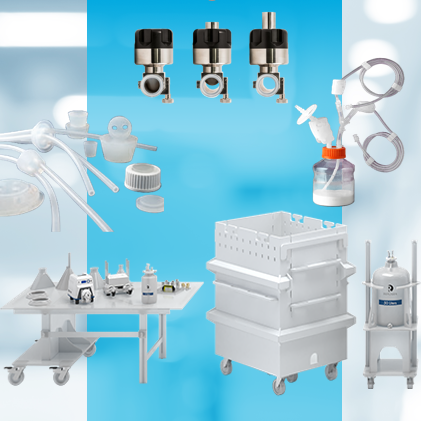 Repligen offers innovative, designed-for-purpose storage and transfer solutions for fluid management within and between unit operations. These include flow paths, tubing, valves and gaskets, bottles and containers, totes, carts and cleanroom process equipment.
Fluid management is critical within and between every unit operation in upstream and downstream biopharmaceutical manufacturing processes. Each touchpoint, regardless of size, presents a risk of failure as well as an opportunity for step advances in process economics and process efficiency.

Repligen fluid management solutions include state-of-the-art single-use components, and innovative storage and transfer equipment.
Single-use components
Conveys fluid across unit operations
Includes equipment and consumables
Grows, processes and conveys biotherapeutics and process liquids
Storage and transfer
Connects the unit operations and stores material
Includes bags, bottles, tubing, totes and other components
Excludes processing equipment