XCell™ Lab System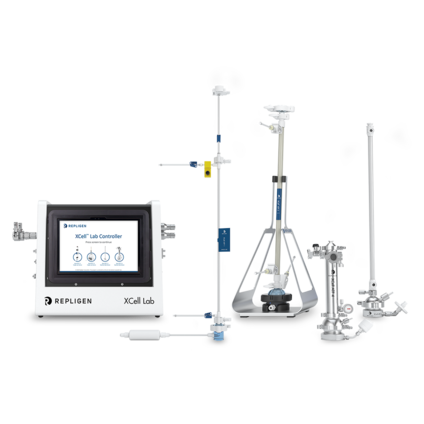 NEW | Designed and engineered as a complete solution, the XCell™ Lab System integrates devices, controller and software, enabling low volume process intensification ready for scale-up.
SIMPLIFY AND INTENSIFY
Configurable set-up delivers high throughput
Permeate pressure data for improved characterization
Integrated pressure sensors
INTEGRATED SYSTEM
All components validated as a complete system
Easy connectivity to any bioreactor
2X Device capacity
POWERFUL INTERFACE
Software designed for technical control and easy navigation
User-definable HMI customizations

INTEGRATED SYSTEM
Configurable set-up delivers high throughput
One XCell™ Lab Controller can support up to two XCell ATF® Devices that can be configured on either one or two bioreactors.
A single manifold can support up to 8 XCell ATF® Devices
SAPA + Vacuum Manifold Set-up
Adapters provided to fit all connections

Pressure regulation and relief

Air supply filtration

Supports up to 4 controllers
Up to 4 XCell™ Lab Controllers
1 tablet per controller

Supports up to 2 devices
Up to 2 XCell ATF® Devices per Controller
Flexible bioreactor configuration

Supports ATF 1,2,4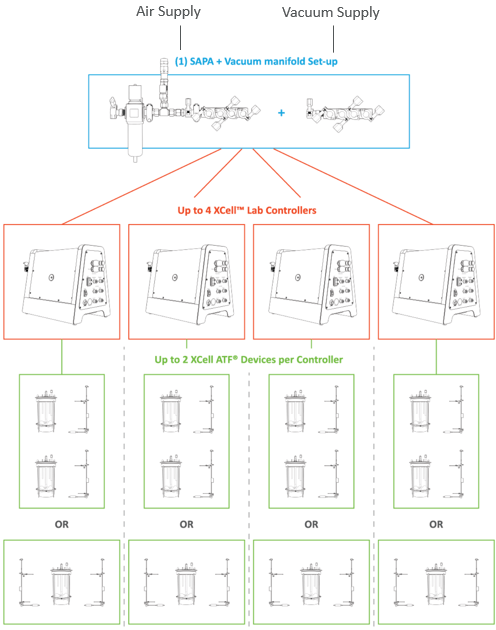 POWERFUL INTERFACE
5th generation controller with precision engineering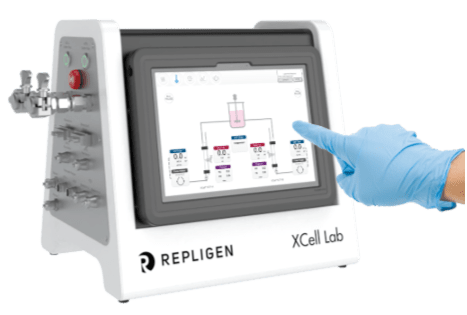 The XCell™ Lab controller is engineered for robust intensification and user-friendly experience.
Maintain precise flow rates even at high viscosities during the late stages of intensification development using a control logic loop with re-engineered hardware.
Monitor real-time filter status using a recording of permeate pressure data.
Configure alarms for key process events at just the right moment, reducing errors and maximizing efficiency.
Visualize key trending data on a tablet-based graphical interface designed for clarity makes the system enjoyable to use.
Increase productivity by deploying up to two filtration devices that can be configured on either one bioreactor or two.
Consistent flow rates with increasing viscosity help ensure robust development and manufacturing scale-up.
Overlapping lines demonstrate that the correlation between volumetric flow rate and shear set point remains consistent with increasing viscosity.
The consistent flow rate is maintained using a new valve and control logic loop that enables precision pumping.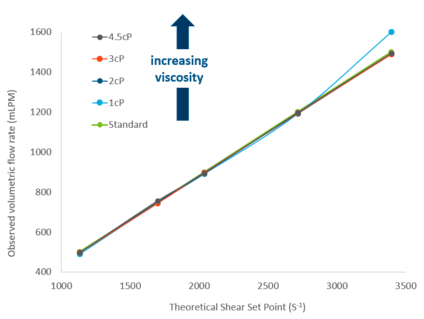 POWERFUL INTERFACE
Software designed for technical control
Modern minimalist layout
Image adapts to actual equipment in use
Fast familiarization through colors and format
Alarms graphically associated with specific component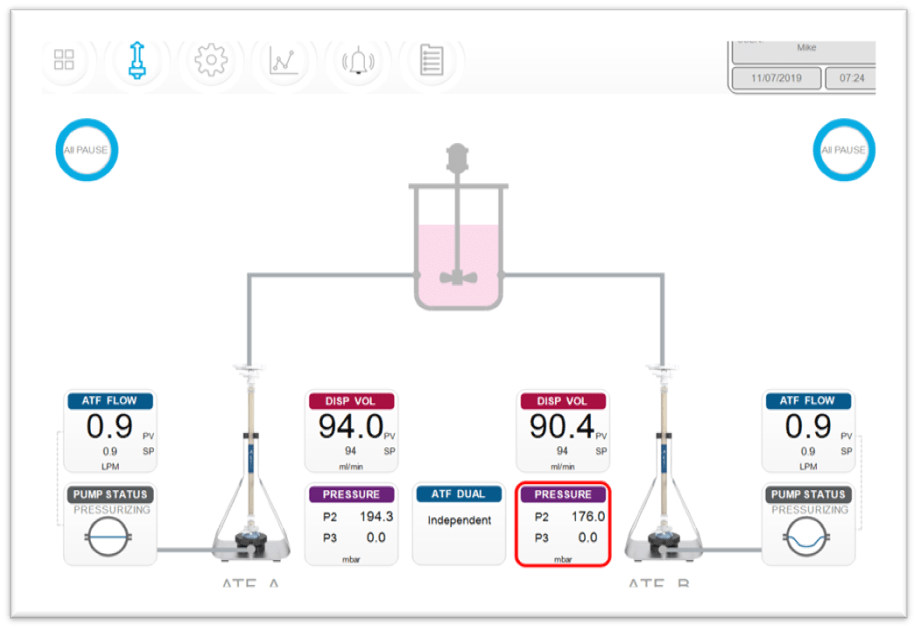 Graphics confirm text input
Single button selection (iPhone-like)
Integrated device pictures and part numbers
Automatic shear calculations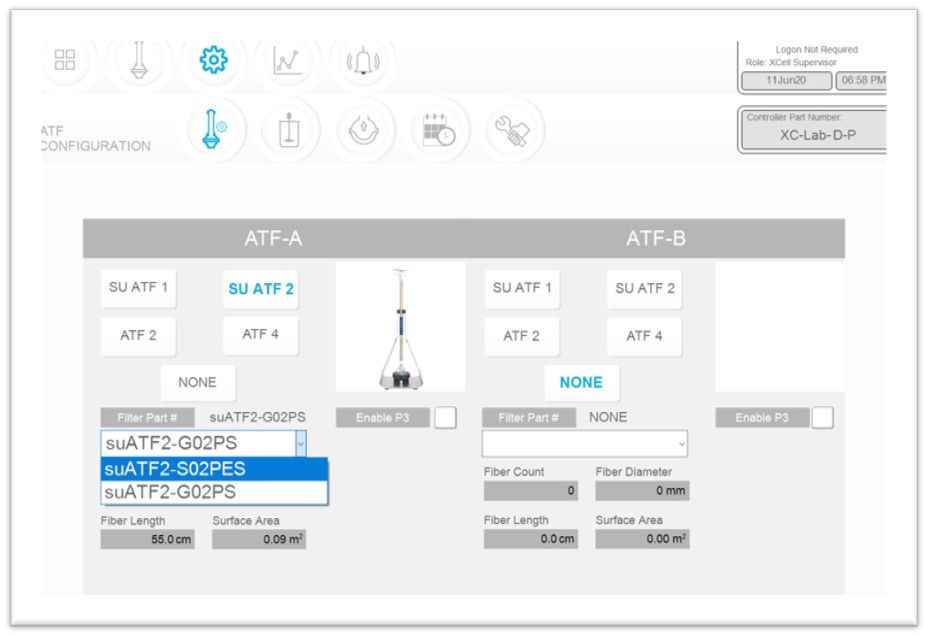 POWERFUL INTERFACE
An interface ready for your lab environment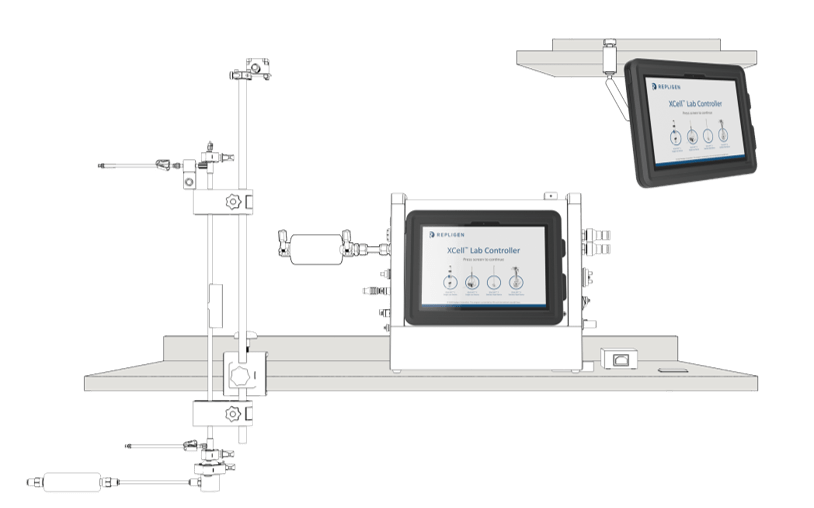 Splash-proof case protects against lab hazards and accidents

Mountable arm adjusts position to your environment

So simple, no keyboard required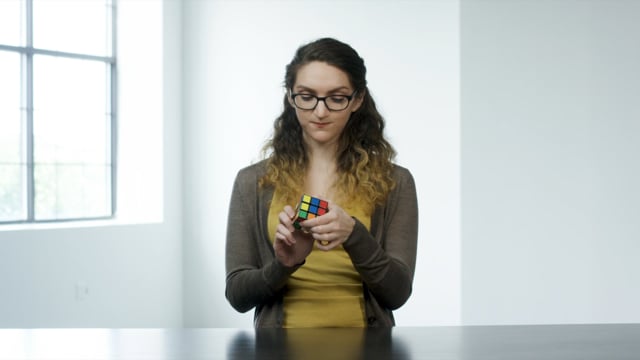 The XCell™ Lab Controller solves your productivity puzzle with new engineering, increased throughput and more process data. Turn the frustration of endless permutations into a simple solution that generates more cells, and more product…faster.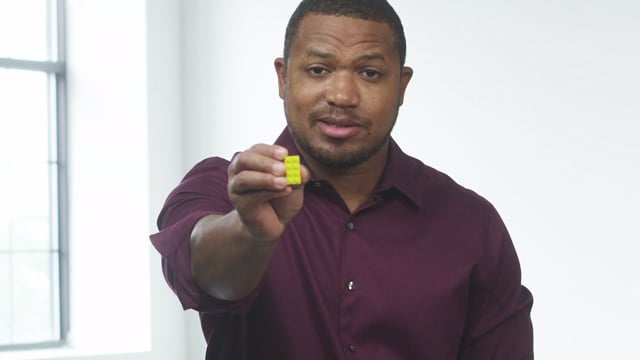 Think outside the blocks
Intensification is worth it. Build an intensified upstream suite brick by brick with XCell ATF® systems. Make twice as much product in half the time as you watch VCD grow and shrink bioreactor sizes within the same facility footprint.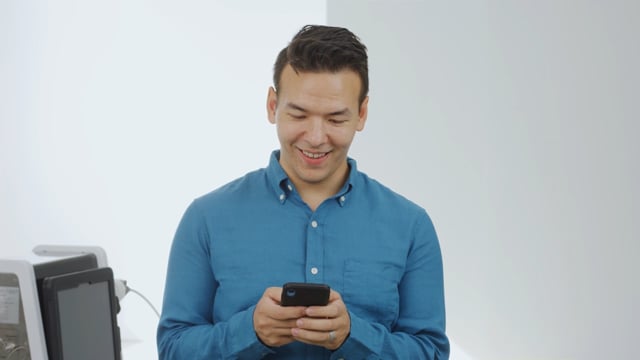 OMW! with XCell™
OMG life gets busy. Set-up industry-best cell culture intensification in less than 30 minutes with the design simplicity of XCell ATF® devices. Celebrate more product at work…and still have time for the special moments at home. YGTI.
Manufacturing Centers of Excellence
Repligen develops and manufactures products for the biopharmaceutical industry under an ISO 9001 quality management system. We focus on the timely delivery of high quality, consistent and robust products, to ensure business continuity for our customers.
Repligen manufacturing sites are located in Massachusetts, California, and New Jersey in the United States and in Sweden, France, The Netherlands, Germany and Estonia.

Expert Project Management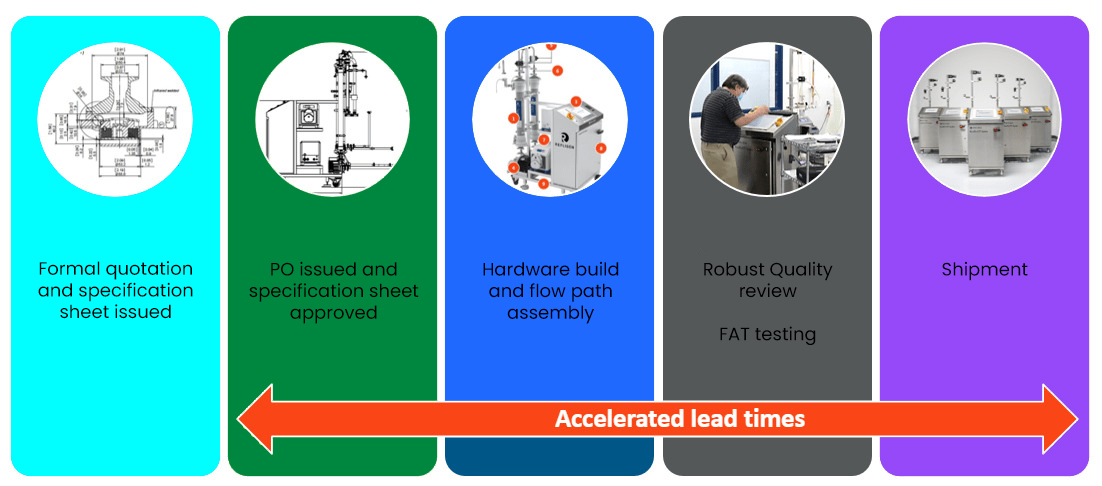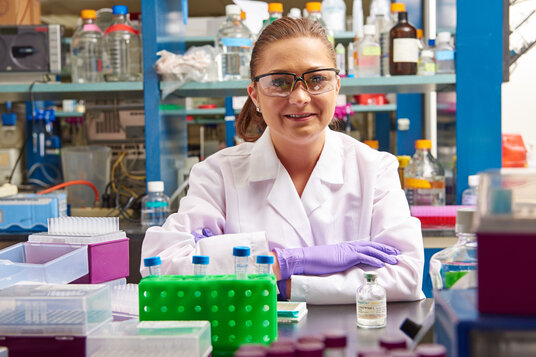 Customer First.
Support is part of the Repligen DNA. Our goal is to provide exceptional customer experience, and to support the efficient and successful adoption and implementation of all Repligen products and services.
Field Application Support

Customer Service

Field Service Engineers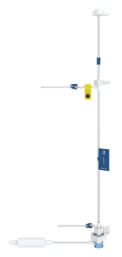 XCell ATF® 1 Device (SU)
0.5-2 L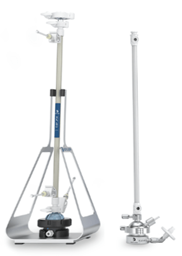 XCell ATF® 2 Device (SU, SS)
2-10 L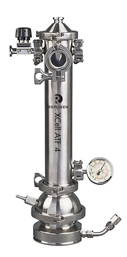 XCell ATF® 4 Device (SS)
10-50 L