SpectraPor® Pre-treated Standard Grade RC Dialysis Tubing and Trial Kits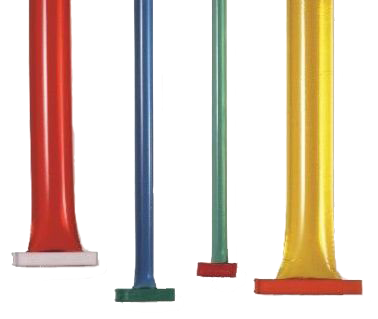 Repligen provides a high purity, clean Standard Grade Regenerated Cellulose (RC) dialysis tubing that has been pre-treated for more critical applications that could be negatively impacted by the presence of trace heavy metals, sulfur compounds and membrane adherent impurities.
SpectraPor® Pre-treated standard RC dialysis tubing and kits
SpectraPor® 7 RC dialysis tubing is chemically treated to specifically minimize the heavy metals and sulfur compound impurities inherent to all regenerated cellulose membranes that could otherwise interfere with protein function, enzyme activity or molecular purity. SpectraPor® 7 is packaged wet in a 0.05% sodium azide solution and only requires a quick rinse to remove the preservative. All Standard Grade RC membranes carry no fixed charge, exhibits low adsorption and have good chemical compatibility with concentrated-weak or diluted-strong acids and bases, most alcohols and some organic solvents, while tolerating pH 2 - 12 and temperature 4 - 121° C. Compatibility to specific solvents should be confirmed on the Repligen Chemical Compatibility Table.
Features and benefits

High purity for critical and GMP dialysis - no heavy metals or sulfides
Rigidly controlled porosity for better selectivity & separations
No interference with macromolecular activity & function
No glycerin removal and no pretreatment required
Available in rolled tubing for economy and trial kits for evaluation

Typical Dialysis Applications for Biotech CE

Salt removal and HPLC sample preparation
pH change, buffer exchange and final formulation
Purification of Protein, DNA, plasmids, macromolecules, nanoparticles and liposomes
Polymer synthesis and isolation (polypeptide, oligonucleotide, polysaccharide)
Biopolymer and hydrogel purification (hyaluronic acid, collagen, chitosan)
Large volume and GMP batch process dialysis
Enzyme activity and ligand binding studies
Drug dissolution and controlled release studies
DNA and Protein electroelution
Properties

hydrophobic, symmetric porosity

9 MWCO's:
1 kD, 2 kD, 3.5 kD, 8 kD, 10 kD, 15 kD, 25 kD and 50 kD
4 Flat Widths:
12 mm, 18 mm, 24 mm, 28 mm, 32 mm, 34 mm, 40 mm, 50 mm & 54 mm
Packaging:
Wet with 0.05% sodium azide preservative
Quantity

5 m Rolled Tubing

1 m Trial Kit (includes a pair of closures)
MWCO

(kD)

Flat Width

(mm)

Diameter

(mm)

Vol/Length

(ml/cm)

Part No.

1 kD

18

38

45

11.5

24

29

1.1

4.6

6.4

2 kD

18

38

45

11.5

24

29

1.1

4.6

6.4

3.5 kD

18

45

54

11.5

29

34

1.1

6.4

9.3

8 kD

12

18

24

32

40

50

7.5

11.5

15

20.4

25.5

32

0.45

1.1

1.8

3.3

5.1

7.9

10 kD

12

18

24

32

45

7.5

11.5

15

20.4

29

0.45

1.1

1.8

3.3

6.4

15 kD

12

24

32

45

7.5

15

20.4

29

0.45

1.8

3.3

6.4

25 kD

12

18

28

34

7.5

11.5

18

22

0.45

1.1

2.5

3.7

50 kD

12

28

34

7.5

18

22

0.45

2.5

3.7
MWCO

(kD)

Flat Width

(mm)

Diameter

(mm)

Vol/Length

(ml/cm)

Part No.

1 kD

18

38

45

11.5

24

29

1.1

4.6

6.4

2 kD

18

38

11.5

24

1.1

4.6

3.5 kD

45

54

29

34

6.4

9.3

8 kD

32

50

20.4

32

3.3

7.9

10 kD

32

45

20.4

29

3.3

6.4

25 kD

28

34

18

22

2.5

3.7

50 kD

28

34

18

22

2.5

3.7