Gene Therapy 2.0: Manufacturing Solutions That Work
Oct 29, 2020
10:00 AM EDT
Virtual
A surge in both the number and type of viral vector-based gene therapies underscores the need for a greater than 10 to 100-fold increase in manufacturing efficiency to meet a demand curve that is increasing each year. The magnitude of the capacity shortage is sufficiently large that construction of new facilities alone does not represent a full solution.
This virtual seminar reviews the primary drivers of change, learnings from early adopters of transformative technologies, evaluations of risk landscapes and collaborations to help set the standards for Gene Therapy Manufacturing 2.0. Topics will include upstream intensification, harvest clarification, chromatography, UF/DF filtration and analytics.
Current challenges and limitations in Gene Therapy manufacturing
Matthias Hebben, PhD, Global Vice President and Head of Technology Department, Logic Bio Therapeutics
Abstract
Gene therapy and cell therapy commercialization is entering an exciting phase of expansion towards new indications that also brings development and manufacturing challenges. This presentation describes an overview of AAV and lentiviral manufacturing demands across both vector and virus production. Potential improvements in upstream, downstream, analytics and vector design will be explored.

Speaker Bio
Matthias Hebben has served as Vice President, Technology Development at LogicBio Therapeutics since February 2019. Before that, he served as Director of AAV Technology Development and head of bioprocess development at Genethon for 6 years, where he managed the design and scale up of manufacturing processes for AAV and LV vectors. Prior to his role at Genethon, Matthias was Director of the Virology Unit at Vivalis for 4 years. Before that, he occupied several roles in the animal health industry at Intervet Schering Plough and Virbac between 1999 and 2008. Matthias has a PhD in molecular biology from the University of Nice Sophia Antipolis (France) and a bioprocess engineer degree from the University of Strasbourg (France).
Increasing lentiviral vector bioreactor yield with simplified execution using tangential flow depth filtration
Michael Bransby, Research and Development Director of Process Technology, Repligen
Abstract
In a joint collaboration, Oxford Biomedica and Repligen increased the yield of viral vectors from suspension cultured bioreactors several fold using tangential flow depth filtration (TFDF). The yield for a single clarification step was 95% as compared to 70% by standard depth filtration. The TFDF tubular format and low shear enabled further yield increases through multiple harvests from the same seeding. A single seeded bioreactor produced two harvest of 95% and 85%. The 180% yield represents a 2.5-fold yield increase over a single depth filtration harvest at 70%. The process was shown to scale from 5 to 50 L with an average flux of 750 LMH and three different lentiviral model systems, demonstrating broad applicability. Logistics and execution required a single filter, 3 AseptiQuik connections, typically consuming 15-20 minutes for set-up and breakdown and a four-fold reduction in required footprint as compared to conventional depth filtration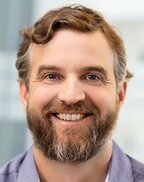 Speaker Bio
Michael Bransby joined Repligen in June 2017 through the acquisition of Spectrum, Inc. where he served many roles including technical service, product management, sales engineer and product development since 2003. He has been instrumental in many of the Spectrum product introductions including the ProConnex® single-use flowpaths, KrosFlo® TFF systems, mPES Hollow Fiber and TFDF filter line. Previously he worked in heart research at UCLA studying cultured heart cell electrophysiology and calcium channel modulation. Michael is now primarily focused on developing novel bioprocessing filtration devices.
AAV viral vector process development and clinical production: Automated TFF scale-up, scale-down and process characterization using KrosFlo® TFF Systems
Dr. George Buchman, Vice President of Pre-Clinical and Process Development, Catalent Biosciences
Abstract
Demand for viral vector process development and manufacturing has soared in the last few years. Adeno-associated virus (AAV), lentivirus, and related technologies are providing platform solutions for thousands of diseases for which there is no treatment or cure. Though upstream technologies for producing these critical vector-based cures may vary significantly, all methodologies have common downstream filter-based process elements including clarification, volume reduction, buffer exchange, formulation and sterilizing filtration. This discussion will focus on scale-down, scale-up and process characterization using Repligen KrosFlo® KR2i and KTF platforms employing tangential flow filtration (TFF) for clinical and commercial production of high-quality AAV-based viral vectors.

Speaker Bio
Dr. Buchman joined Catalent through its acquisition of Paragon Gene Therapy in 2019. He has more than 30 years of experience in the biotech industry and has held roles at companies including Life Technologies (now Thermo Fisher), Celera Genomics and GeneLogic. Dr. Buchman obtained a bachelor's degree in biochemistry from Albright College, Reading, Pennsylvania, and a doctorate in biochemistry from University of Maryland.
Allowing the process to determine filtration technology: hollow fiber vs flat sheet
Jason Rodriguez, Senior Manufacturing Engineer, Genopis
Abstract
Towards increasing capacity, efficiency and process flexibility, hollow fiber and flat sheet cassettes were evaluated for three different gene therapy manufacturing unit operations. TFF based microfiltration using a hollow fiber filter was evaluated as an alternative to centrifugation for harvest. Both hollow fiber and flat sheet cassettes were evaluated for two distinct downstream UF/DF steps. Establishment of UF/DF methods for both hollow fiber and flat sheet platforms enables processes to be executed using the technology best suited for each product. Experimental design, example run data and the larger implications of process efficiency and flexibility will be discussed.

Speaker Bio
Jason Rodriguez serves as a Senior Manufacturing Engineer at Genopis, Inc. Mr. Rodriguez earned a B.S. in Chemical Engineering and a minor in Materials Science and Engineering from the College of Engineering at California State Polytechnic University, Pomona. He has worked in the cGMP biologics manufacturing since 2014 with Baxter, Vical, and most recently, prior to joining Genopis, at Cellics Therapeutics as the Supervisor of PD and Manufacturing Operations.
Determination of bacterial growth curve using OD600 and the SoloVPE® Device
Dr. Tanja Buch, Technical Director, BioFactory Competence Center
Abstract
Microorganism, such as bacteria like E. coli, have several applications in the biopharma, food, and agriculture industry. Process monitoring and control are of the highest importance in the manufacturing of such microorganisms to allow good product quality when monitoring the growth kinetics of the cells. This limited linear range of traditional UV brings a challenge when adapting optical density measurements as an in-line or at-line monitoring tool for cell growth in bioreactors. The variable path-length technology from C Technologies, a Repligen company, overcomes this challenge by increasing the linear range between the absorbance and cell concentration.

Speaker Bio
Tanja Buch is a Biosystem Engineer with a PhD in Bioprocess Engineering. She has over 10 years of experience in the cultivation of mammalian cells and microorganism as well as the purification of recombinant proteins using filtration and chromatographic tools. In 2015 she took part in the design and set-up of the Biofactory Competence Center SA (BCC) in Fribourg, Switzerland, a training and research center for the biopharmaceutical industry. Within the BCC Tanja is responsible to deliver training courses to the biopharma companies and to design and perform research projects for the industrial partners in all areas of bioprocess manufacturing.
Discover More Seminars/Technical Roadshows