What's New in Single-use, Continuous and Flexible Bioprocessing Industry case studies
Jun 21, 2018
09:00 AM EDT
Cambridge, MA, United States
At Repligen bioprocessing seminars, thought leaders and professionals from around the world meet and review exciting new drivers of bioprocessing efficiency, learn from adopters of transformative technologies, evaluate risk landscapes and collaborate to help set the standards of modern bioproduction.
End-to-end Integrated Continuous Manufacture of Therapeutic Proteins: Key Technologies Needed and Lessons Learned
Dr. Charles Cooney, Robert T. Haslam (1911) Professor of Chemical and Biochemical Engineering, Emeritus in the Department of Chemical Engineering, MIT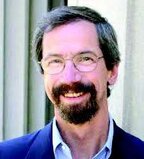 Speaker Bio
Charles L. Cooney, PhD is the Robert T. Haslam (1911) Professor of Chemical and Biochemical Engineering, Emeritus in the Department of Chemical Engineering at MIT and founding Faculty Director, Emeritus of the Deshpande Center for Technological Innovation. He serves as a consultant to a number of biotech and pharmaceutical companies, and sits on the Boards of Directors of Axcella Health, Boyd Technologies, Codiak Bioscience, GreenLight Bioscience, Innovent Biologics (China), Just Biotherapeutics, LayerBio, Levitronix Technologies, and Mitra Biotech. His research interests include: pharmaceutical manufacturing, bioprocess design, integrated continuous manufacturing and technological innovation strategy.
Use of XCell™ ATF in the Manufacture of Suspension Lentiviral Vector
Nolan Sutherland, Scientist, bluebird bio
Abstract
Overview of scaling of the XCell™ ATF from bench-scale to 250 L bioreactor scale for lentiviral vector production. Key features include how the XCell™ ATF has been implemented into a transient transfection based process and scaled up with single-use application end-goal in mind.

Speaker Bio
Nolan Sutherland is a Scientist at bluebird bio. He brings ten years' experience in Process Development. Nolan has spent the last five years at bluebird bio where he has worked in the Vector Process Development group focusing on platform design, scaling, and technology transfer of their lentiviral vector manufacturing process. Currently, Nolan works in bioreactor development evaluating and implementing new enabling technologies and analytics for next generation gene therapy products. Nolan is a graduate of UMass, Amherst with a degree in Biochemistry and Molecular Biology.
Concrete Intensification Steps In Fed-Batch: Preparing for Future Continuous Operation
John Bonham-Carter, Director of Upstream Sales, Repligen
Abstract
This talk will focus on answering 3 main questions in novel continuous upstream bioprocessing: (1) How can I gain from process intensification with the least effort?, (2) Should I retrofit my facility to become continuous or not? and (3) Is it possible to introduce intensification changes in late clinical or post commercial phases?

Speaker Bio
John Bonham-Carter is the Director of Upstream Sales at Repligen. John has been a serial entrepreneur with experience in multiple countries in industries from newspapers to biotechnology. Within bioprocessing, he has worked with many different upstream technologies and, most recently, has propelled the XCell™ ATF System to become the industry leader in continuous culture equipment supply. John is a regular international speaker on bioprocessing, SME entrepreneurship and business coaching. He is the editor of two eBooks: "Continuous Bioprocessing: Current Practice & Future Potential" and "Continuous Bioprocessing: Industry Best Practices". John holds a Chemistry Degrees from the University of Bristol.
Performance and Economic Advantages of Single-use Flat Sheet Tangential Flow Filtration
David Bianchi, TFF Field Application Specialist , Repligen
Abstract
Implementation of single-use alternatives in tangential flow filtration (TFF), a critical step in concentration and diafiltration (buffer exchange), is becoming platform in downstream bioprocessing. Repligen TangenX™ SIUS™ Single-use Cassettes are the first purpose-built cassettes designed for tangential flow filtration. This presentation will demonstrate how deploying these innovative cassettes can help reduce filter cost by 80%, reduce labor costs by 50%, and reduce buffer and water usage by 75% when compared to traditional reusable cassettes.

Speaker Bio
Mr. Bianchi is currently the Field Applications Specialist for Repligen downstream TFF products. He brings over 20 years of experience in process filtration and separation with a significant portion of that time focused on Tangential Flow Filtration applications utilizing flat sheet cassettes and hollow fiber modules. Mr. Bianchi has held various technical positions supporting Pall Corporation, Spectrum Laboratories, FloDesign Sonics and TangenX™. He holds a Bachelor of Science degree in Chemistry from Worcester Polytechnic Institute.
LIVE DEMO: Fully Automated TFF Using Flat Sheet Cassettes: How to Set Up the KR2i TFF System with TangenX™ Flat Sheet Cassettes
Fast Development of Monoclonal Antibodies using OPUS® RoboColumns® on a Tecan Liquid Handler
Justin Crisafulli, Downstream Process Development Scientist, Biogen
Abstract
Downstream process development for monoclonal antibodies (mAbs) has become an exercise in efficiency due to the desire to be fast-to-clinic. Many companies have resorted to using a purification platform to decrease timelines. With the onset of high-throughput process development, development timelines and material requirements could be further decreased. Here, we demonstrate the synergy of utilizing high-throughput development with an existing downstream platform to enable mAb drug candidates to be brought to clinical trials faster. Using pre-determined and antibody-compatible parameters, a lean phase 1 downstream process was developed. Final conditions were determined based on maximum process yield and aggregate clearance. This study also served to show the comparability between microliter-scale (Tecan with RoboColumns®) and milliliter-scale (AKTA® with small-scale columns) development.

Speaker Bio
Justin Crisafulli is currently a Downstream Process Development Scientist at Biogen. Prior to joining Biogen, Justin participated in three process development co-ops at Genzyme, Baxalta, and Momenta While at Northeastern, Justin completed a Bachelor of Science degree in biochemistry as well as three process development co-ops at Genzyme, Baxalta, and Momenta. While at Momenta, he had the opportunity to develop methods on the Tecan Evo system using OPUS®Robocolumns®. This has transferred well in Justin's transition to Biogen where he is the high throughput process development lead. At Biogen, Justin contributes to the development of monoclonal antibodies and other recombinant proteins. Justin holds a Bachelor of Science degree in Biochemistry from Northeastern University.
Need for Speed: Positive Impact of Pre-packed Columns in Early Stage Clinical Manufacturing
Andrew Hedgpeth, Engineer, Biogen
Abstract
Pre-packed chromatography columns have been employed in Biogen's Flexible Volume Manufacturing (FVM) facility since its inception in 2012. Through periods of start and stop production over the last 6 years, there have been several opportunities to reassess the advantages and challenges in implementing pre-packed columns. While a premium is paid for an external pack, 100 FTE hours and two weeks of clean space usage between each campaign is saved. These benefits allow FVM to remain true to its on-demand model leading to fast R&D transitions and quick production of early phase clinical material.
Speaker Bio
Andrew Hedgpeth is an Engineer II working at Biogen in Research Triangle Park, North Carolina. He has spent the majority of his career working in their single-use, GMP facility known a Flexible Volume Manufacturing. While his background is in cell culture and purification of mAbs, he and his team have started purifying antisense oligonucleotides as well. He currently is on a temporary work assignment with the synthesis group for ASOs to learn the upstream processing of the modality. Andrew holds a Bachelor of Science in Chemical Engineering from North Carolina State University.
Scaling Up? No Problem with New 80cm Diameter Pre-packed OPUS® Column
Fletcher Malcom, Director, Product Management, Repligen
Abstract
The technical and economic benefits of ready-to-use, pre-packed chromatography columns have been proven and documented. The question remains, how large can we go? This presentation will show how the unique OPUS® pre-packed column design delivers chromatographic performance, and how usage can result in operational risk reduction as well as substantial cost savings for clinical and commercial scale manufacturing.

Speaker Bio
Fletcher Malcom is a creative MBA graduate and biopharmaceutical industry professional, who spent his early career with Waters Corporation as a technical chromatography representative working with large pharmaceutical and biotechnology clients in the Eastern United States. Since leaving Waters, Fletcher has graduated with honors from Babson's MBA program, and joined Repligen as a Product and Marketing Manager. In 2011 & 2012 Fletcher led all efforts to complete the development and commercialization of Repligen's new platform of OPUS® pre-packed disposable columns. Currently, Fletcher is the Director of Product Management for Repligen's Downstream Technologies.
Discover More Seminars/Technical Roadshows