Protein A Ligands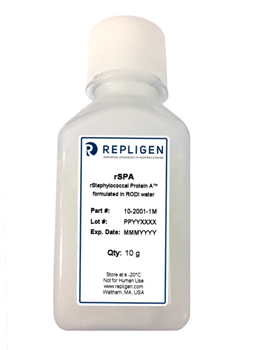 LEADER IN PROTEIN A LIGAND MANUFACTURING SINCE 1985.
Most of the world's commercial monoclonal antibodies are purified using native and recombinant Protein A ligands manufactured by Repligen.
rSPA - Native Recombinant Staphylococcal Protein A Ligand
rSPA –Native Recombinant Staphylococcal Protein A Ligand – is the most advanced non-mutant Protein A ligand available from Repligen. The combination of performance and purity to native Protein A and outstanding economics and supply chain security, makes rSPA the automatic first choice for all new Protein A ligand applications.
Contains the same amino acid sequence and molecular mass as the native Protein A sourced from S. aureus
Manufactured with animal-free materials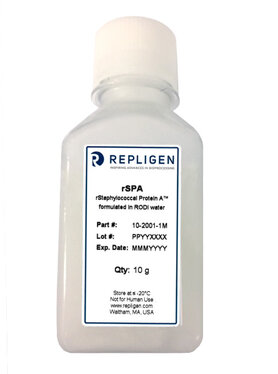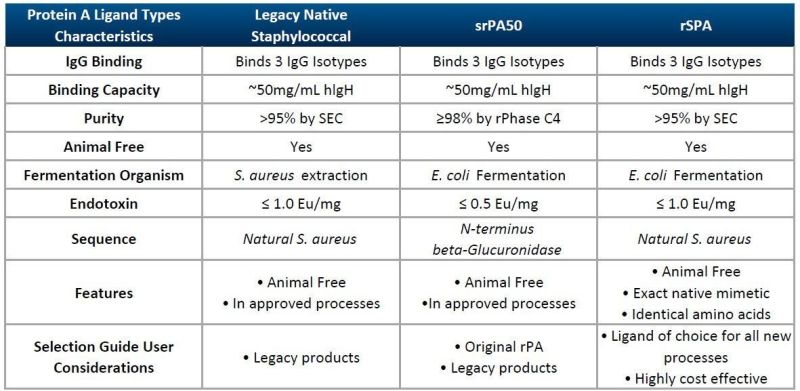 Native Protein A Ligand
Native Protein A is a purification ligand used to isolate IgG from crude protein mixtures. It binds with high affinity to the Fc region of IgG's. When immobilized on a matrix, e.g; Sepharose, Protein A (native) can be used to isolate IgG from crude protein mixtures.
Native Protein A meets the strictest demands of drug manufacturers in terms of purity, reproducibility, binding capacity, specificity and other key measures critical to the quality of downstream processes.
Reliable performance: Fc specific binding to IgG
Guaranteed purity: > 95% purity by SEC
Activity: > 95% IgG-binding activity
Not purified by hIgG affinity
Produced according to cGMP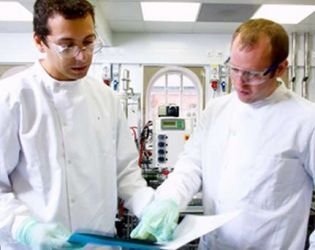 Manufacturing Centers of Excellence
Repligen develops and manufactures products for the biopharmaceutical industry under an ISO 9001 quality management system. We focus on the timely delivery of high quality, consistent and robust products, to ensure business continuity for our customers.
Repligen manufacturing sites are located in Massachusetts, California, and New Jersey in the United States and in Sweden, France, The Netherlands, Germany and Estonia.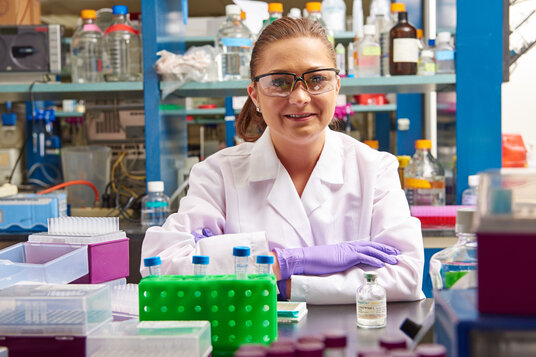 Customer First.
Support is part of the Repligen DNA. Our goal is to provide exceptional customer experience, and to support the efficient and successful adoption and implementation of all Repligen products and services.
Field Application Support

Customer Service

Field Service Engineers
Resources
Material Safety Data Sheets
Recombinant Protein A (rPA50, srPA50, rSPA) Material Safety Data Sheet
Native Protein A Material Safety Data Sheet