Overcoming Bioprocessing Capacity Challenges
Jul 31, 2021
11:00 AM EDT
Virtual
In these unprecedented times, led by the global war against the COVID pandemic, Bioprocessing manufacturers are experiencing surge in demand for solutions that enhance process economics and process optimizations. This virtual seminar reviews the primary drivers of change, learnings from early adopters of transformative technologies, evaluations of risk landscapes and collaborations to help set the standards for modern bioprocessing.
Led by plenary speaker Prof. J. Christopher Love, topics will include the vision for near- and long-term manufacturing processes, and workflow solutions for harvest clarification, downstream purification, UF/DF filtration and analytics.
There is no charge for attendance but registration is required for this virtual event. Seats are limited to end-users of bioprocessing tools and technologies.
Questions? Email [email protected]
11:00 am EDT / 8:00 am PDT / 3PM GMT Welcome and introduction
11:00 AM EDT
08:00 AM PDT
03:00 PM GMT
11:05 am EDT / 8:05 am PDT / 3:05 GMT Bioprocessing past, present and future | Strategic challenges and on-demand biomanufacturing
Prof. J. Christopher Love, Massachusetts
Abstract
The recent pandemic provides context for the global need to increase manufacturing readiness of biopharmaceuticals and vaccines. New strategies towards continuous and distributed manufacturing will be required to meet the envisioned benefits of new therapies on a global scale with equity. Proof of concept for systems that could achieve capacity and speed and quality and configurability together will be discussed.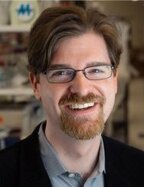 Speaker Bio
J. Christopher Love is the Raymond A. (1921) and Helen E. St. Laurent Professor of Chemical Engineering and member of the Koch Institute for Integrative Cancer Research at MIT. In addition, he is an associate member at the Eli and Edythe L. Broad Institute, and at the Ragon Institute of MGH, MIT, and Harvard. Prof. Love received his Ph.D. in 2004 in physical chemistry at Harvard University. He extended his research into immunology at Harvard Medical School from 2004-2005, and at the Immune Disease Institute from 2005-2007. His research centers on using simple microsystems to monitor cells from clinical samples in chronic human diseases, and on developing new approaches to manufacturing biologic drugs and vaccines efficiently and affordably. Prof. Love was named a Dana Scholar for Human Immunology and a Keck Distinguished Young Scholar in Medical Research in 2009, one of Popular Science's Brilliant 10 in 2010, and also a Camille Dreyfus Teacher-Scholar. At MIT, he is the Director of the Alternative Host Consortium, a unique MIT-Industry partnership advancing new manufacturing hosts for biopharmaceuticals and vaccines. He previously served as a Distinguished Engineer in Residence at Biogen (2015-2016), and also consults for several biotechnology and biopharmaceutical companies, including three current start-ups based on technologies from his lab at MIT (Honeycomb, OneCyte, and Sunflower).
12:00 pm EDT / 9:00 am PDT / 4:00 PM GMT Capacity expansion to meet unprecedented demand
12:00 PM EDT
09:00 AM PDT
04:00 PM GMT
Jim Bylund, Sr. Vice President, Operations, Repligen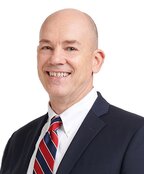 Speaker Bio
James R. Bylund joined Repligen in March of 2020 as Senior Vice President, Global Operations and IT, overseeing all operations and IT functions on a global basis. Prior to joining Repligen, Mr. Bylund spent ten years at Thermo Fisher Scientific in a number of roles including Vice President and General Manager of the Single Use Technologies Business Unit and Vice President of Global Operations for the Bioproduction Division. Prior to joining Thermo Fisher, Mr. Bylund also worked for Fiserv (9 years) and Eli Lilly and Company (7 years) in a variety of leadership roles. He has significant experience in managing multiple operating sites across the globe and scaling operations to meet rapidly growing demand. Mr. Bylund is a passionate proponent of continuous improvement and has consistently demonstrated the ability to assemble and grow highly effective teams. He holds a B.S in Accounting from Utah State University and an M.B.A. from Indiana University.
12:15 pm EDT / 9:15 am PDT / 4:15 GMT Viral vector manufacturing at scale
12:15 PM EDT
09:15 AM PDT
04:15 PM GMT
Rachel Legmann, Director of Technology, Gene Therapy, Repligen
Abstract
Gene therapy has now gone beyond proof of concept and entered mainstream healthcare. The success of gene therapy requires work on manufacturing processes to ensure these therapies are widely available. Regulatory authorities are tasked with assuring quality, efficacy, and safety of the final product- and placing increasing scrutiny on the manufacturing process. In this talk, we will discuss the pain points associated with lentivirus and AAV viral vector production and purification process at various manufacturing scales. We present two case studies illustrating the next generation manufacturing process for viral vector intensification using HEK293 cells in suspension. These studies demonstrate how to enhance viral vector overall process yield by integrating the advanced technology solutions for the entire lentivirus and AAV production process using suspension cell culture and implementation of advanced intensification bioprocess strategies for growth, harvest, and purification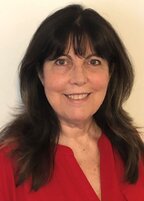 Speaker Bio
Rachel has more than 20 years of experience in the field of scalable biologics and gene therapy manufacturing of therapeutic products, viral vectors and proteins for gene therapy and biologics. She completed her Ph.D. in Food Engineering and Biotechnology at the Technion-Israel Institute of Technology, Israel. Rachel joined Repligen in 2021 as a subject matter expert offering technical assistance to help customers achieve their technical and operational objectives in their manufacturing of virus-based therapeutics with a focus on gene therapy processes including upstream, downstream, analytics and scalability. In addition to supporting global customers and building high level networks, Rachel is supporting various internal cross-functional activities and external collaborations. Prior to joining Repligen, Rachel held several scientific and leadership roles at Microbiology & Molecular Genetics department at Harvard Medical School, CRO SBH Sciences, Seahorse Biosciences part of Agilent, CDMO Goodwin Biotechnology and Pall Corp part of Danaher.
12:45 pm EDT / 9:45 am PDT / 4:45 pm GMT Case studies on expanding upstream capacity through cell retention based intensification
12:45 PM EDT
09:45 AM PDT
04:45 PM GMT
Charles Hill, Field Application Scientist, Repligen
Abstract
Increasing VCD with cell retention throughout the seed train delivers more product in less time and compresses overall timelines from vial to harvest. Through application development, the XCell™ Technology can be utilized in both fed-batch and perfusion modes. Case studies describing a 2-8X N bioreactor output increase, a 10X product cost reduction and a 30% facility output will be discussed.

Speaker Bio
Charles Hill is a motivated engineer in the biopharmaceutical industry with a background in Biomedical Engineering from Worcester Polytechnic Institute in Worcester, MA. Charles has been in the biotech industry for over 4 years, and most recently at Repligen Corporation, helping companies successfully implement the XCell ATF® and KrosFlo® TFDF® technologies. Charles previously worked at Bristol-Myers Squibb performing different functions in process development, characterization, and technical transfer for perfusion processes. Charles is currently the Upstream Field Applications Scientist at Repligen for the Northeast Region of North America.
1:15 pm EDT / 10:15 am PDT / 5:15 pm GMT From design to delivery: Advancing the speed, simplicity and manufacture of custom single-use flow paths
01:15 PM EDT
10:15 AM PDT
05:15 PM GMT
Daniel Spurgin, Senior Product Manager, ProC
Abstract
Single-use flow paths connect core technologies to process execution. Development of detailed engineering drawings, diverse process requirements, many potential single-use components and complex sourcing logistics together create manufacturing challenges that impede the biopharmaceutical supply chain. Significant advancements have been made by coordinating: technical consultation, an on-line configurator, key supply agreements and integration of the flow path with core technologies. The result accelerates and simplifies manufacturing process from while maintaining the configurability required to accommodate diverse process requirements of the bioprocess community.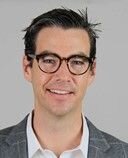 Speaker Bio
Daniel Spurgin holds a B.S. from Santa Clara University and a Master of Business and Science for the Keck Graduate Institute for Applied Life Sciences at the Claremont Colleges. He has 15 years of life sciences industry experience and has worked in management consulting, startups, and large corporations. Prior to joining Repligen as a Product Manager, he was both a Product Manager and a Marketing Manager at Phenomenex, a Danaher company focused on chromatography and separation sciences.
1:45 pm EDT / 10:45 am PDT / 5:45 pm GMT Wrap-up
01:45 PM EDT
10:45 AM PDT
05:45 PM GMT
Discover More Seminars/Technical Roadshows