Bioprocessing Breakthroughs and Solutions that Work
Oct 22, 2019
09:00 AM
London, United Kingdom
Repligen technical seminars are unique opportunities to discuss the changing landscape of bioprocessing with key thought leaders and experts around the world. Industry case studies in process intensification, continuous processing and flexible facilities allow you to learn from adopters of transformative technologies, evaluate risk landscapes and set the standards for modern bioproduction.
In 2019, major technology breakthroughs will be introduced that signal market shifts in bioprocessing.
Locations include Shanghai, Washington, D.C., San Francisco, London and Geneva.
Click here to view past seminar agendas.
Benefits, challenges and lessons learned during the development of single-use, closed processes for multiple AAV serotypes
David Vincent, Process Development Lead, eXmoor Pharma Concepts Ltd.
Abstract
Successful implementation of completely closed, single-use systems can result in substantial cost savings while also creating significant challenges. A case study describing the successful development and scale-up of a number of AAV processes -and a few pitfalls encountered along the way- will be presented.

Speaker Bio
David has several years of industrial experience in downstream process development and technology transfer. He provides technical expertise in mAb and viral vector processes and has worked with a wide variety of unit operations and analytical techniques using both univariate and a range of multivariate tools, including DoE, and Simplex to solve complex problems.
Gene Therapy: Access for all
Tony Hitchcock BSc, Technical Director, Cobra Biologics
Abstract
Gene therapy has shown transformative potential towards a number of previously untreatable clinical conditions, using highly innovative approaches including autologous personalized therapies. Manufacturing challenges and limited production capabilities, however, result in a high cost of goods for clinical and commercial materials, which in turn, create real clinical, affordability and patient access issues. The need for genuinely innovative manufacturing process to address these challenges will be discussed.

Speaker Bio
Tony has over 30 years of experience in the large-scale manufacture of biopharmaceuticals. As a founding staff member of Cobra Tony has been responsible for the development of much of Cobra's manufacturing technologies in the field of DNA and virus production. He has held a number of senior roles, managing both manufacturing and development functions within the company, working on over 40 programmes for the development of novel therapeutic products including protein, recombinant virus, bacteriophage and plasmid DNA products. His current role is based in the commercial group supporting external collaboration and outreach activities.
Additionally, Tony is currently a member of the steering committee of BioProNET, the BIA Science and Innovation Advisory Committee (SIAC), and serves on EPSRC, BBSRC and Vinnova review panels. He was also named in the Medicine Makers 2019 Power list as one of the industries' top influencers. He has also served as a member of the BBSRC BSI (Biosciences for industry panel), the steering committee of the UK Bioprocess Research Industry Club (BRIC), the scientific advisory of the Pharmaceutical Centre for Excellence (COEBP) at the University of Manchester, the Executive Board of the European Federation of Biotechnology and the industrial advisory board for the Astbury Centre at the University of Leeds.
High Productivity Harvest: Novel strategy for intensifying harvest and displacing depth filtration in fed-batch cell culture
Dr. Kerstin Lange, Team Leader Process Technology, Alvotech
Abstract
Alvotech developed an intensified fed-batch process using XCell™ ATF technology for the production of a complex fusion protein. The process uses the novel technique of High Productivity Harvest (HPH), which involves a traditional FB process and a clarification process using the XCell™ ATF system. Implementing the new process resulted in higher vcd and viability, improved product quality, and a reduction of cost of manufacture compared to the conventional fed-batch process.
Contributors
Andrew Falconbridge, Senior Director Process Technology, Alvotech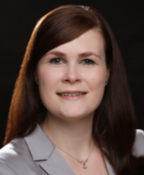 Speaker Bio
Kerstin obtained her Diploma and Ph.D. degree in Biochemical Engineering from the TU Dortmund University in Germany. She joined Alvotech in 2017 and has been actively contributing to the development of new upstream processes. Kerstin is the team leader in the Process Technology group, where she focusses on the investigation of innovative processes, process intensification, and process optimization.
Technology breakthrough: Innovative filtration technology for harvest clarification, displacing centrifugation and depth filtration steps
Christine Gebski, Vice President, Cell Culture/Chromatography, Repligen
Abstract
As a bioprocessing innovator with technology expertise in filtration, Repligen has developed a breakthrough clarification and harvest technology that can signal a paradigm shift in mAbs bioprocessing. A result of continuous innovation at Repligen, the solution integrates advances in multiple disciplines, combining novel polymer technology, various filtration modes, hardware, systems and automated process management. Potential benefits to productivity, product quality, yield and workflow efficiency will be discussed.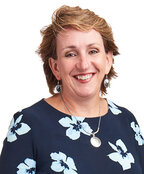 Speaker Bio
Before joining Repligen in 2015, Christine Gebski was Head of the POROS® Business Unit within the Bioproduction Division of Applied Biosystems/LIFE Technologies/Thermo Fisher Scientific, working with purification products, including POROS® and CaptureSelect® chromatography resins. She managed Global Process Chromatography Applications for ten years, developing collateral and providing technical support, supporting new product development and manufacturing process improvement efforts. She also managed R&D, developing and commercializing three new chromatography resins. Before joining LIFE Technologies, Ms. Gebski was a Process Development Scientist for 15 years in the biotechnology industry, with roles in both development and engineering functions, including developing, scaling, transferring and validating downstream purification processes. She received a B.S. in Biology from the University of Vermont and a M.S. in Biotechnology from the University of Massachusetts at Lowell.
Continuous Protein A chromatography development and implementation using a next generation resin
Dr. Laura Jessica Cranston, DSP Development Specialist, Alvotech, Iceland
Abstract
Growth of the biopharmaceutical environment is significant within the last couple of years from a drive to reduce production costs and time and whilst maintaining product quality. This has led to increased interest and research into intensifying batch processes or converting them to continuous – partially or completely. This presentation focuses on the development of a Continuous Capture and Viral Inactivation step for a mAb with the use of a next generation Protein A resin. Initial capture resin screenings found a favorite with the Purolite Praesto® Jetted A50. The results documented here highlight the use of this resin in early stage development with studies on binding, thermodynamic behavior of the media and stability. The identification of critical steps impacting product quality attributes and designing them robustly with the use of DOE, whilst allowing flexibility in other steps. The use of a good scale-down model in early stage development, along with constant communication with the manufacturing team, ensures a process which can be transferred smoothly in the future. All the highs, lows and learning curves of developing a continuous step from the beginning with no batch process to fall back on.

Speaker Bio
Laura did her undergraduate at the University of Glasgow and stayed on to complete her Ph.D. there with a focus on the purification of membrane proteins. She then left Academia behind to work for Alvotech in the Downstream Processing Development department in 2017. Laura is a senior scientist with a focus on initial DSP development and continuous bioprocessing.
Technology breakthrough: Closed, Gamma-irradiated flat sheet cassettes for bioburden-sensitive TFF processes
Thijs Mimpen, Field Application Scientist, Repligen
Abstract
In response to customers challenged with bioburden-sensitive TFF processes, technology leading single-use TangenX™ TFF Flat Sheet Cassettes are now available in closed and irradiated format. Used in ultrafiltration and diafiltration, the new cassettes come pre-assembled and pre-tested, using the same proprietary membrane choices and multiple MWCOs as SIUS™ Flat Sheet Cassettes. This session will demonstrate how the new cassettes integrate easily into any process with faster turnaround time, improved productivity and lower risk of contamination.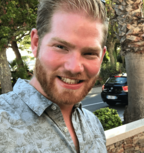 Speaker Bio
Thijs holds a Master of Science degree in Life Science and Technology, with a specialization in biotechnology and process engineering, from the Technical University Delft and University Leiden. He is currently the Field Applications Scientist and product support specialist for Repligen TFF products for the European region. His main focus is finding the best filtration solutions for customers by advising both customers and the sales team as well as by performing feasibility, optimization and scale-up trials at customer sites.
SoloVPE® device – Variable pathlength Slope Spectroscopy®
Larry Russo, Director, Global Sales, Repligen
Abstract
Traditional methodologies relying on fixed-pathlength UV spectroscopy can require several hours for careful sample handling, preparation, and volumetric/gravimetric dilutions to bring samples into the spectrophotometer's linear range. With Slope Spectroscopy® and variable pathlength analysis, no sample preparation or dilution are required saving substantial time without changing any other aspect of the assay. Processes that involve dilution requirements represent the highest single source of error in traditional UV analysis. By eliminating dilution error, limited linear range, sample preparation and handling, the SoloVPE® Device is superior to traditional fixed pathlength UV technology.

Speaker Bio
Larry Russo is the Director of Global Sales, SoloVPE® involved with the worldwide implementation of the SoloVPE® variable pathlength UV technology over the last ~10 years. His role has included sales, application, service and development support activities for the solution. He has been with C Technologies, a Repligen Company, for over 15 years and has a MS in Engineering from Rutgers University.
Discover More Seminars/Technical Roadshows