Bioprocessing Breakthroughs and Solutions that Work
Oct 17, 2019
09:00 AM PDT
San Francisco, CA, United States
Repligen technical seminars are unique opportunities to discuss the changing landscape of bioprocessing with key thought leaders and experts around the world. Industry case studies in process intensification, continuous processing and flexible facilities allow you to learn from adopters of transformative technologies, evaluate risk landscapes and set the standards for modern bioproduction.
In 2019, major technology breakthroughs will be introduced that signal market shifts in bioprocessing.
Locations include Shanghai, Washington, D.C., San Francisco, London and Geneva.
Click here to view past seminar agendas.
High Cell Density perfusion for the production of AAV2 viral vector using the Repligen XCell™ ATF System
Christa Short, Associate Director, Upstream Mammalian Bioprocess, Cytovance Biologics
Abstract
An initial case study examining the effects of pre-transfection perfusion on AAV2 viral vector production rates will be presented. Initial studies indicate the exchange of vital nutrients prior to transfection maintain cells in a more optimal state of exponential growth during transfection, which leads to higher viral production.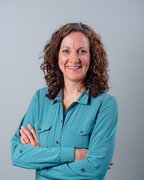 Speaker Bio
Christa Short leads the Upstream Mammalian BioProcess department at Cytovance Biologics. She has over 15 years of bioreactor process development experience. Christa has demonstrated and developed processes that express a wide variety of molecules including monoclonal antibodies, enzymes, and growth factors using many different cell types, including suspension and adherent, and various bioreactor process types including fed-batch and perfusion.
Technology breakthrough: Closed, Gamma-irradiated flat sheet cassettes for bioburden-sensitive TFF processes
Monica Amin, Field Application Scientist, Repligen
Abstract
In response to customers challenged with bioburden-sensitive TFF processes, technology leading single-use TangenX™ TFF Flat Sheet Cassettes are now available in closed and irradiated format. Used in ultrafiltration and diafiltration, the new cassettes come pre-assembled and pre-tested, using the same proprietary membrane choices and multiple MWCOs as SIUS™ Flat Sheet Cassettes. This session will demonstrate how the new cassettes integrate easily into any process with faster turnaround time, improved productivity and lower risk of contamination.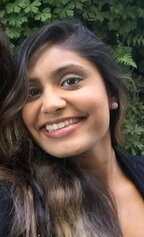 Speaker Bio
Monica Amin is a Field Application Scientist in Repligen's downstream FAS group. She has over 7 years of experience working in the biotech industry. She started her career working as an Applications R&D Engineer at Pall Corporation evaluating single use products (connectors, disconnectors, mixers, and TFF). She then went on to work at AbbVie Stemcentrx as an MSAT specialist on the manufacturing team. Here she gained experience on upstream, downstream and final fill manufacturing process of ADCs in a single use manufacturing facility, which included working with large scale single use TFF skids. She holds a Masters of Engineering degree in Chemical Engineering from Rensselaer Polytechnic Institute.
Applications of SoloVPE® Slope Spectroscopy® in bioprocess development and production
Joe Sexton, Principal Technical Specialist, Process Technical Development Operations, Genentech
Abstract
This presentation is an exploration of method development, manufacturing implementation, and facilitating global adoption while highlighting lessons learned and best practices for a robust migration to SoloVPE®. Additionally, we will also look into compelling novel applications of SoloVPE® and FlowVPE® technology beyond concentration determination.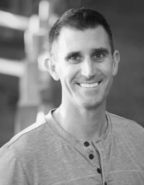 Speaker Bio
Joe Sexton has 20 years of experience in biotech and has championed improvements spanning development and manufacturing that have included Downstream Purification, R&D Drug Product, Chromatography Column Packing, At-Line Analytics, and novel methods and techniques. In addition, he is passionate about strong decision making – at operational, tactical or strategic levels.
High Productivity Harvest - Intensify harvest and displace clarification in Fed Batch cell culture
John Bonham-Carter, Product Line Leader, Cell Culture and Clarification Business, Repligen
Abstract
High Productivity Harvest (HPH) is a novel application developed by Repligen that enables you to harvest a fed batch bioreactor in a fully sterile manner while eliminating both centrifugation and depth filtration. A 0.2 µm filtered, closed system and single step process using the XCell™ ATF System, HPH can significantly increase yields above industry standards and generate a sterile clarified batch harvest ready for either batch or continuous chromatography. This presentation will demonstrate how HPH works, present initial results of up to a 2-fold increase in protein production, and how you can apply HPH specific to your product need or facility design.

Speaker Bio
John Bonham-Carter joined Repligen in 2014 as part of the acquisition of Refine Technology where he was Vice President. He has developed and worked with different upstream technologies and, most recently, has propelled the XCell™ ATF System to become the dominant industry technology in continuous culture. Previously, he has founded or co-founded multiple companies in several countries in industries from newspapers to bioprocessing. John advises and speaks on small business coaching and entrepreneurship. John is a regular international speaker on bioprocessing. He is the editor of two editions of a book introducing Continuous Bioprocessing.
Technology breakthrough: Innovative filtration technology for harvest clarification, displacing centrifugation and depth filtration steps
Shelly Parra, Director, Field Applications, Repligen
Abstract
As a bioprocessing innovator with technology expertise in filtration, Repligen has developed a breakthrough clarification and harvest technology that can signal a paradigm shift in mAbs bioprocessing. A result of continuous innovation at Repligen, the solution integrates advances in multiple disciplines, combining novel polymer technology, various filtration modes, hardware, systems and automated process management. Potential benefits to productivity, product quality, yield and workflow efficiency will be discussed.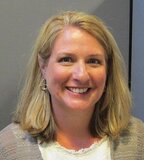 Speaker Bio
Shelly Parra has over 20 years of experience in biotherapeutic process development, scale-up, technology transfer, manufacturing, and validation. She is currently the head of the global Field Applications team at Repligen and works with customers optimizing and scaling both upstream and downstream unit operations. Prior to Repligen, Shelly was employed at Thermo Fisher Scientific, Amgen, Transkaryotic Therapies, and BASF Bioresearch. She holds BS and MS degrees in Biotechnology from Worcester Polytechnic Institute in Massachusetts.
Novel single-use, high capacity and flux Tangential Flow Depth Filter (TFDF™) for mAb batch harvest
Edward Chan, Technical Specialist III, Cell Culture Pilot Plant, Genentech, Inc.
Abstract
The 2000 L Single-Use Team needs a fully closed and single-use harvest solution for 500 L - 2000 L volumes for the new end-to-end single-use Clinical Supply Center build-out in Genentech South San Francisco to enable cost effective, flexible, faster technology transfer to different sites, and faster biopharmaceutical manufacturing. Traditional batch harvest historically has been performed with centrifugation and/or depth filtration to remove cell mass and further particle removal. Towards a fully closed and single-use harvest process method, the team collaborated with the vendor to develop Tangential Flow Depth Filtration (TFDF™), which was at its Beta testing stage in the first quarter of 2018. The effort focused on understanding the technology and establishing optimal filter properties for harvesting different molecules. Three different filtration scales were assessed. CCF and permeate were analyzed for titer, yield, turbidity, lysis, product quality and impurities at the conclusion of each run. Identification of key filter properties, challenges encountered during evaluation, harvest performance data, and implementation plan will be discussed.

Speaker Bio
Edward Chan is the Technical Specialist III in Cell Culture Pilot Plant at Genentech, Inc. in South San Francisco, California. He has 13 years of experience focused on cell culture process development, evaluating and implementing new technologies: single use bioreactors, single use harvest system/method, and single use pH and dO2 sensors. Edward holds a patent on the UNICAN bioreactor system that allows dual sourcing of SUB bag.
Effective deployment of pre-packed columns in commercial bioprocessing
David Briggs, Ph.D., Senior Manager Manufacturing Sciences, Avid Technology
Abstract
Avid BioServices commissioned a new commercial facility that exploits single-use and disposable technologies. As part of this plan, Avid implemented the use of Repligen OPUS® Pre-packed Columns in a multi-column process. Their use has led to reduced set-up time, reduced process time, reduced capital and validation expense. This case study will describe the new facility and provide data demonstrating the positive impact of pre-packed columns in a multi-product manufacturing facility.

Speaker Bio
David Briggs, Ph.D. is a Scientist in the Process Sciences department at Avid Bioservices. In the Process Sciences department, Dave's responsibilities include scaling-up and tech transfer of ultrafiltration, viral filtration, and chromatography steps from lab-scale to clinical and commercial scale. Prior to working in Process Sciences, Dave worked as a downstream bioprocessing scientist in MS&T and downstream manufacturing associate in clinical manufacturing. He received his Ph.D. in Molecular Biology and Biochemistry from the University of Arizona.
Evaluation of Protein A resin in batch, super-batch and continuous capture modes: A closer look at Praesto® Jetted A50
Juan Cueva, Downstream Process Development Scientist, Biogen
Abstract
Praesto® Jetted A50, a novel protein A agarose resin, has emerged as a contender to current and next-generation mAb capture technologies. This resin leverages a proprietary jetting-based bead manufacturing process enabling claims of improved bead uniformity with a very narrow particle size distribution, while delivering ultra-high binding capacity and alkaline stability. At Biogen, several studies using this new type of resin have been conducted to evaluate cost savings and productivity gains. Batch capture mode, as well as process intensification approaches such as super batch and continuous capture were examined.

Speaker Bio
Juan Cueva is currently a Downstream Process Development Scientist with Biogen at their Research Triangle Park (RTP) facility in North Carolina. He has over six years of experience collaborating with multidisciplinary teams in the biopharmaceutical industry incurring in areas such as technology transfer, bioprocess design and scale-up of upstream and downstream unit operations. Juan obtained his Bachelor of Science degree from Escuela Politécnica del Ejército (ESPE) in Ecuador. Then, he was awarded a National Science Foundation Fellowship to complete his Master of Science degree in Biomanufacturing at the Golden Leaf Biomanufacturing Training and Education Center (BTEC), NC.
Impact of recent Protein A advances in our R&D process
Afshin Mahmoudi, Scientist II, Celgene
Discover More Seminars/Technical Roadshows