Bioprocess Workflows that Win
Feb 23, 2023
Senior Vice President Christine Gebski hosts a four-part webinar series that analyzes critical workflows for the technologies that are driving the greatest impact from cell culture to formulation.
Disruptive technologies transforming upstream process intensification for all modalities
Abstract
Opportunities to gain significant product yield and improve process efficiency exist today for nearly all modalities. Process intensification has been proven to lower cost of goods, increase productivity, reduce facility footprint, and increase throughput. Learn how the XCell ATF® and KrosFlo® TFDF® cell retention technologies are used to enable upstream process intensification. Industry case studies are for multiple modalities (recombinant proteins, viral vectors and vaccines).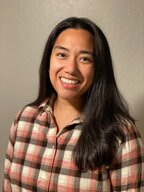 Speaker Bio
Melisa Carpio has over fifteen years of experience in the biotechnology industry. She is currently the Global Director of Upstream Field Applications at Repligen, managing the field scientists who help implement intensification using XCell ATF® and TFDF® technologies. The core of her expertise is in cell line development and upstream bioprocessing, including development and scale-up of various cell lines (CHO, 293, insect, yeast, bacteria), molecule types, expression systems, and bioreactor platforms. Melisa has a B.S. and M.S. in Chemical Engineering from the University of California, Berkeley and a Management of Technology Certification from the Haas School of Business.
Accelerate your UF/DF process using the only in-line concentration controlled TFF system
Abstract
This presentation intoduces the only automated TFF system that is controlled by real-time concentration measurement acquired via in-line variable pathlength spectroscopy. Real-time concentration measurement ensures consistent targeted concentration results, insensitive to the types of variation commonly seen in mass balance only systems. Automated process control is demonstrated for various final concentration endpoints, suggesting a better solution for the UF/DF process with key advantages over existing methods.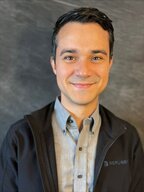 Speaker Bio
Derek is an R&D leader in the bioprocessing industry who led the integration of lab-scale TFF automation systems with variable pathlength process analytics. As a Director, Research and Development at Repligen, he is responsible for the R&D teams developing automation systems and the development of novel filtration technologies. In his prior experience, Derek also worked in the medical device industry. Most recently, he held a role as a Systems Engineering Manager at Becton Dickinson's Medication Delivery Solutions business unit where he was responsible for R&D teams developing life-saving infusion delivery products.
Derek holds 10+ patents on products across multiple industries and has a track record of success in taking products from idea to global commercialization. He is a certified Project Management Professional (PMP), holds a bachelor's degree in mechanical engineering from Colorado State University, and a master's degree in biomedical engineering from Cornell University.
Strategic considerations to future-proof single-use assemblies
Abstract
The advantages of single-use flow paths can be impaired by design, component sourcing, quality and lead-time challenges. Repligen has built new start-of-the-art facilities and assembled a unique set of both plastic and valve technologies that enable rapid design and manufacture of complex flow paths with flow control at high capacity. This webinar will discuss how vertical supply chain security, facility design, expert consultation and advanced componetry deliver differentiated single-use solutions

Speaker Bio
Derek Masser has worked with single-use products in the Biotech and Pharmaceutical industries for 16 years. In that time, Derek has been a key contributor in the development and positioning of single-use bioprocess containers, sterile sampling systems, and single-use mixing systems. Throughout this effort, he has worked with teams around the world to design and deploy these unique products. Derek earned a B.S. in Business and Marketing from Penn State University.
Innovative, differentiated technologies advancing new modalities: Case studies in mRNA & viral vectors
Abstract
The unprecedented therapeutic potential of new modalities are accompanied by multiple new manufacturing challenges. Implementing smaller, more flexible manufacturing facilities, modalities with greater shear sensitivity, and speed to clinic, demand innovation of technologies that were largely developed for monoclonal antibodies. Innovations in upstream intensification and downstream operations that specifically benefit new modalities, like mRNA and viral vectors, are described.

Speaker Bio
Shelly Parra has over 25 years of experience in biotherapeutic process development, scale-up, technology transfer, manufacturing, and validation. She is currently Senior Director of Technology Positioning at Repligen and has worked with customers optimizing and scaling both upstream and downstream unit operations. Prior to Repligen, Parra was employed at Thermo Fisher Scientific, Amgen, TKD, and BASF Bioresearch. She holds BS and MS degrees in Biotechnology from WPI in Massachusetts.