Driving Bioprocessing Efficiency Case studies in process intensification and continuous processing
Jun 24, 2015
09:00 AM EDT
Boston, Massachusettes, United States
At Repligen bioprocessing seminars, thought leaders and professionals from around the world meet and review exciting new drivers of bioprocessing efficiency, learn from adopters of transformative technologies, evaluate risk landscapes and collaborate to help set the standards of modern bioproduction.
Overcoming Broprocessing Challenges Using Innovative New Technologies
Plenary Speaker: Dr. Charles L. Cooney, MIT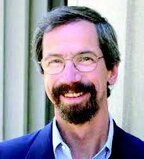 Speaker Bio
Charles L. Cooney, the MIT Robert T. Haslam Professor of Chemical and Biochemical Engineering in the Department of Chemical Engineering is also the Faculty Director of the Deshpande Center for Technological Innovation. Prof. Cooney's research and teaching interests span a range of topics in biochemical engineering and pharmaceutical manufacturing. He has published over 250 research papers, over 25 patents and co-authored or edited 5 books including Development of Sustainable Bioprocesses: Modeling and Assessment. His research interests include manufacturing in the pharmaceutical, biotech and biofuels industries, bioprocess design, operation and control, and processing of pharmaceutical powders and technological innovation strategy.
Think continuous, think small: Simplifying and Intensifying Upstream Cell Culture
John Bonham-Carter, Repligen

Speaker Bio
Transformative upstream cell culture technologies from Repligen will be reviewed through case studies and noteworthy industry trends. The award-winning ATF System cell separation device enables process intensification and continuous processing, while allowing for smaller bioreactors and smaller facilities that lend themselves to single-use facilities in more regions. Media plays a key role in perfusion processes, the leading application for ATF, where addition of key cell culture ingredients, including the industry-standard LONG®R3 IGF-I cell culture supplement, boosts productivity by increasing cell density and titer because it is 200 times more potent than insulin.
Continuous Manufacturing of Monoclonal Antibodies
Maurizio V. Cattaneo, PhD, CPIP, President, BioVolutions Inc.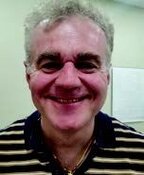 Speaker Bio
Dr. Cattaneo is a Certified Pharmaceutical Industry Professional (CPIP). He obtained his Bachelor of Applied Sciences Degree in Chemical Engineering from the University of Toronto and his MS and PhD degrees from McGill University (Canada). Dr. Cattaneo was a Research Officer at the Biotechnology Research Institute of the National Research Council of Canada where he specialized in the development of novel monoclonal antibodies using phage display. He consulted for many local companies including Percivia, LLC in the area of biosimilar development. Dr. Cattaneo has 6 patents in the field of biotechnology and spent one year developing single use systems for manufacturing monoclonal antibodies at MIT. Dr. Maurizio Cattaneo is now the CEO of BioVolutions, Inc. a local CMO offering Innovative Biomanufacturing Solutions. He founded BioVolutions to implement Continuous Manufacturing for the biotechnology industry.
Use of the ATF System in the Manufacturing of Suspension Lentiviral Vector
Kelly Kral, Senior Manager, Vector Process Development & Manufacturing, Bluebird Bio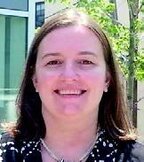 Speaker Bio
After graduating from MIT with a master's degree in Chemical Engineering, Kelly worked at Genzyme on utilizing mammalian cell culture for the production of viruses for gene therapy. She then joined Percivia, a joint venture focused on the fed-batch production of proteins from the PER.C6 cell line. She is currently with bluebird bio, returning back to gene therapy, working on creating a suspension cell culture process for the production of Lentiviral vectors.
A New Chapter for Continuous Processing: What We Learned in the Past and How We Can Succeed in the Future
Sadettin S. Ozturk, Ph.D., Associate Deputy Director, Process and Analytical Development, MassBiologic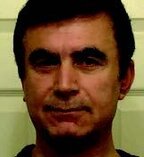 Speaker Bio
Expert in cell culture process development, technology transfer, product licensing, and commercial manufacturing, Dr. Ozturk was responsible for the development of numerous cell culture based processes and novel technologies that helped not only the companies that he worked for (Verax, Bayer, GlaxoSmithKline, and Johnson & Johnson), but contributed to the rest of the field through his numerous presentations and publications. Sadettin led process development activities and played a key role in the licensing and commercialization of two monoclonal antibodies, Stelera®, and Simponi®. In addition, he transferred and supported the commercial manufacturing of Kogenate® and BeneFix®. He co-authored a well-respected book in the field entitled Cell Culture Technology for Pharmaceutical and Cellular Therapies.
Scaling Up vs. Scaling Out: Downstream Processing Strategies to Meet the Increasing Purification Demands of Higher Upstream Titers and Perfusion Bioreactors
Stephen Tingley, Repligen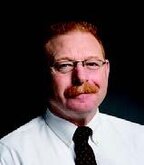 Speaker Bio
Case studies will be presented to compare the different manufacturing strategies, which can be employed in the chromatography step, to meet the increasing purification demands of higher upstream titers and perfusion bioreactor processes. Short term, the effective deployment of pre-packed columns and cost effective Protein A is shown to increase overall facility flexibility while reducing costs, GMP suite time, and labor requirements. Longer term, the adoption of multi-column chromatography can be integrated with enabling technologies like pre-packed columns to further advance process time and cost reductions.
Effective Deployment of Pre-packed Chromotography Technology
Shaun Grier, Purification Manager, Large Scale Development Lab, Shire
Speaker Bio
Shaun has over 12 years experience in the development, scale-up and manufacturing of monoclonal antibodies, enzymes, and recombinant proteins. His expertise is in downstream tech transfer, protein purification, column packing, and scale-up. He has a Masters in Biotechnology Management, Biotechnology from the University of Maryland.
The Business Impact of an Integrated Continuous Biomanufacturing Platform for Recombinant Protein Production
Jason Walther, Director of Special Projects and Strategic Support, Genzyme Corporation, a Sanofi Company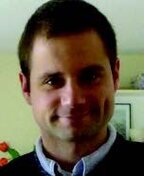 Speaker Bio
Jason graduated in 2004 with a BS and MS from Stanford in Chemical Engineering and then received a PhD in 2010 from MIT in Chemical Engineering. He has been working at Genzyme since 2010 in Late Stage Process Development where he has participated in efforts to build a new, integrated and continuous platform for manufacturing therapeutic proteins.
Lessons from Starting up, Building and Selling a CMO
Mark R. Bamforth, Founder and CEO, Brammer Biopharmaceuticals, LLC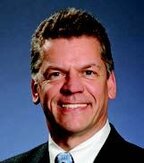 Speaker Bio
Mark Bamforth is currently developing plans for a new contract manufacturing organization (CMO) company, Brammer Biopharmaceuticals. In 2010, he founded and led Gallus BioPharmaceuticals, a premier CMO delivering clinical and commercial biopharmaceuticals to pharma and biotech companies worldwide. Since the acquisition of a world-class facility in 2011 with a supply agreement for two leading commercial monoclonal antibodies for Janssen, Gallus tripled through organic growth and a 2013 merger with another CMO, Laureate Biopharma. Bamforth managed the sale of Gallus to DPx Holdings B.V. (aka Patheon) in Sept. 2014 and supported the integration. Bamforth has 22 years of previous experience in the UK and USA running global manufacturing operations and a pharmaceutical CMO business for Genzyme, a leading biotechnology company. He began his career as a petroleum engineer exploring for North Sea oil, then as a chemical engineer in the whisky industry. He has a BS in Chemical Engineering from Strathclyde University and an MBA from Henley Management College.
Panel Discussion - Open Q&A with all speakers
Tutored Wine Tasting and Networking
Discover More Seminars/Technical Roadshows