Bioprocessing Breakthroughs and Solutions that Work
Oct 24, 2019
Geneva, Switzerland
Repligen technical seminars are unique opportunities to discuss the changing landscape of bioprocessing with key thought leaders and experts around the world. Industry case studies in process intensification, continuous processing and flexible facilities allow you to learn from adopters of transformative technologies, evaluate risk landscapes and set the standards for modern bioproduction.
In 2019, major technology breakthroughs will be introduced that signal market shifts in bioprocessing.
Locations include Shanghai, Washington, D.C., San Francisco, London and Geneva.
https://www.repligen.com/resources/events#seminararchiveClick here to view past seminar agendas.
HDPB process scale-up/scale-down development
David Garcia, Fellow, Advanced Process and Manufacturing Technologies, Novartis Pharmaceuticals
Abstract
ATF and TFF cell retention technologies were evaluated in our HDPB continuous process at lab- and manufacturing-scale. The filtration technologies were aligned at lab-scale using common engineering criteria resulting in a comparable growth, productivity and product quality. A general overview of lessons learnt on the scalability, interchangeability and robustness at different scales will be given.

Contributors
Joseph Shultz, Head, Biologics Technology & Innovation Strategy, Advanced Process and Manufacturing Technologies, Novartis Pharma
Ying Jing, Senior Strategy and Technology Leader, Cell Culture, Advanced Process and Manufacturing Technologies, Novartis Pharma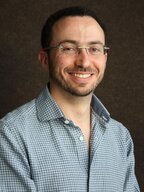 Speaker Bio
David joined Novartis in 2015 and has been actively contributing to the development and scale-up/scale-down of new upstream bioprocesses. Prior to that, he obtained his Ph.D. degree in Chemical Engineering / Bioprocessing from Imperial College London (2014) and his M.Sc. in Biochemical Engineering from TUDelft (2007). His research interests lie in the area of mammalian cell bioprocessing, scale-up/down, mathematical modelling, data analysis and optimisation.
Advances in downstream continuous processing using OPUS® Pre-packed Columns
Victor Pasquier, Downstream Processing Technology Innovation Specialist, Merck Serono S.A.
Abstract
The innovation team at Merck Serono is currently developing a continuous purification platform to support improvement of cell culture processes productivity. This presentation will emphasize the benefits of pre-packed purification technologies for the development of the Merck continuous purification process. The journey will span from robot assisted early development to final trials of the process at pilot scale, highlighting how Repligen solutions eased and facilitated several development activities

Speaker Bio
Victor Pasquier is a process engineer specializing in protein purification at Merck Healthcare in Corsier-sur-Vevey, Switzerland. Since 2016, Victor has been involved in technological and process innovation activities at Merck, including chromatography related projects, process intensification, and next-generation processes development. Victor received his M.Sc. in biotechnology from the engineering school CPE in Lyon, France.
High Productivity Harvest: Novel strategy for intensifying harvest and displacing depth filtration in fed-batch cell culture
Dr. Kerstin Lange, Team Leader Process Technology, Alvotech
Abstract
Alvotech developed an intensified Fed-batch process using the XCell™ ATF technology for the production of a complex fusion protein. The process uses the novel technique of High Productivity Harvest (HPH), which involves a traditional Fed-batch process and a clarification process using the XCell™ ATF System. Implementing the new process resulted in higher vcd and viability, improved product quality, and a reduction of cost of manufacture compared to the conventional Fed-batch process.
Contributors
Andrew Falconbridge, Senior Director Process Technology, Alvotech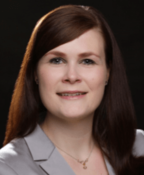 Speaker Bio
Kerstin obtained her diploma and Ph.D. degree in Biochemical Engineering from the TU Dortmund University in Germany. She joined Alvotech in 2017 and has been actively contributing to the development of new upstream processes. Kerstin is the team leader in the Process Technology group, where she focuses on the investigation of innovative processes, process intensification, and process optimization.
Implementation of an on-line protein concentration sensor into a GMP fill-finish facility
Raf De Dier, Senior Scientist, The Janssen Pharmaceutical Companies of Johnson & Johnson
Abstract
Protein concentration is one of the critical quality attributes of fill-finished drug products, as it ultimately defines the dosage a patient receives. Process analytical tools are key in monitoring this attribute and are used to control the manufacturing process accordingly. This presentation will give an overview of the journey from initial laboratory feasibility tests of the FlowVPE® technology to implementation into an aseptic GMP facility.

Speaker Bio
Raf De Dier holds a Master's degree in Chemical Engineering and obtained his Ph.D. at the University of Leuven in Belgium and ETH Zürich in Switzerland. He joined Janssen R&D in 2016, where he was responsible for the process development and tech transfer support for liquid and lyophilized drug products in the parenteral fill-finish pilot plant. Currently, he is Associate Director for Innovation in the Clinical Supply Chain, where he drives the proof of concept evaluation and implementation of new scientific initiatives across the parenteral manufacturing sites of Janssen R&D.
Technology breakthrough: Innovative filtration technology for harvest clarification, displacing centrifugation and depth filtration steps
Christine Gebski, Vice President, Cell Culture/Chromatography, Repligen
Abstract
As a bioprocessing innovator with technology expertise in filtration, Repligen has developed a breakthrough clarification and harvest technology that can signal a paradigm shift in mAbs bioprocessing. A result of continuous innovation at Repligen, the solution integrates advances in multiple disciplines, combining novel polymer technology, various filtration modes, hardware, systems and automated process management. Potential benefits to productivity, product quality, yield and workflow efficiency will be discussed.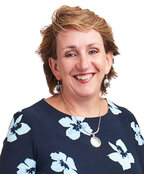 Speaker Bio
Before joining Repligen in 2015, Christine Gebski was Head of the POROS® Business Unit within the Bioproduction Division of Applied Biosystems/LIFE Technologies/Thermo Fisher Scientific, working with purification products, including POROS® and CaptureSelect® chromatography resins. She managed Global Process Chromatography Applications for ten years, developing collateral and providing technical support, supporting new product development and manufacturing process improvement efforts. She also managed R&D, developing and commercializing three new chromatography resins. Before joining LIFE Technologies, Ms. Gebski was a Process Development Scientist for 15 years in the biotechnology industry, with roles in both development and engineering functions, including developing, scaling, transferring and validating downstream purification processes. She received a B.S. in Biology from the University of Vermont and a M.S. in Biotechnology from the University of Massachusetts at Lowell.
Process development and manufacturing of Antibody-Drug Conjugates (ADCs) using single-use technologies
Ruud Verstegen, Downstream Bioprocessing Process Engineer, Synthon Biopharmaceuticals
Abstract
Antibody–Drug Conjugates (ADCs) consist of a monoclonal antibody linked with a highly potent cytotoxic drug. The antibody primarily targets the drug to tumor cell receptors and secures internalization while the cytotoxic drug kills the targeted tumor cells.
Protecting both the product from environmental contaminants and the staff from exposure to the drug product are key manufacturing quality measures. While glass and stainless-steel systems may effectively protect operators, they require significant equipment decontamination and cleaning validation. As an alternative, single-use technologies offer specific benefits, but also come with their own challenges. Approaches and challenges to safe handling of both antibodies and high potency molecules (ADCs, cytotoxic linker drug) will be presented.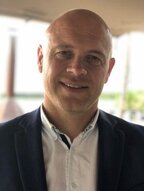 Speaker Bio
Ruud Verstegen is DSP Process Engineer at Synthon Biopharmaceuticals based in Nijmegen in the Netherlands. He studied biochemistry at HAN University of Applied Sciences and has over 15 years work experience in the biopharmaceutical industry. His work experience includes development of veterinary viral vaccines at MSD Animal Health and development of human bacterial vaccines at Nobilon (Merck). Since 2011, he has worked within the Down Stream Processing department at Synthon BV and is involved in process development for production of antibodies and antibody drug conjugates including scale-up, tech transfer to a GMP manufacturing facility and process validation.
Technology breakthrough: Closed, Gamma-irradiated flat sheet cassettes for bioburden-sensitive TFF processes
Thijs Mimpen, Field Application Specialist, Repligen
Abstract
In response to customers challenged with bioburden-sensitive TFF processes, technology leading single-use TangenX™ TFF flat sheet cassettes are now available in closed and irradiated format. Used in ultrafiltration and diafiltration, the new cassettes come pre-assembled and pre-tested, using the same proprietary membrane choices and multiple MWCOs as SIUS™ flat sheet cassettes. This session will demonstrate how the new cassettes integrate easily into any process with faster turnaround time, improved productivity and lower risk of contamination.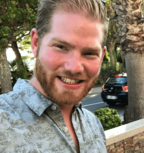 Speaker Bio
Thijs holds a Master of Science degree in Life Science and Technology with a specialization in biotechnology and process engineering from the Technical University Delft and University Leiden. He is currently the Field Applications Scientist and Product Support Specialist for Repligen TFF products in the European region. His main focus is finding the best filtration solutions for customers by advising both customers and the Repligen team. He also performs feasibility, optimization and scale-up trials at customer sites.
Innovation at work: Production of vaccines on pilot scale
Leila Dias, Senior Scientist Downstream Bioprocessing, Process Development, Intravacc
Abstract
Intravacc is a renowned, not-for-profit R&D organization for translational vaccinology. The company focuses on the development, innovation and optimization of vaccines, vaccine processes and vaccine technologies. The company's track record includes vaccines for polio, measles, DPT, Hib and Influenza.
Recently, as part of process development and improvement, TFF technologies have been given additional attention for purification, concentration, and formulation of enteroviruses vaccine candidates. This presentation will explain how Repligen systems have contributed for improved process integration, flexibility, and scale-up.

Speaker Bio
Leila Dias holds a Master's degree in Biological Engineering from Lisbon Technical University and a Professional Doctoral Engineering (PDEng) in Bioprocess Design from Delft University. She joined Intravacc in 2018 as the Senior DSP scientist in Process Development of Viral Vaccines. In this role, her focus has been on the development and production of innovative vaccines, including virus inactivation and process optimization for Phase I and II. Her work is strongly driven by quality by design. She focuses on process characterization supported by high-throughput process development tools for the fast development of safe, robust and cost effective processes. Prior to her current role, Leila collaborated with several companies and research institutes, including Novartis, Solvay, TNO, DSM, Fujifilm, Synco Biopartners, UniQure and Sanquin on a wide range of biotech projects.
Productivity and economic gains through next generation Protein A Resin and SMART Cycling
Chris Major, Global Sales Director, Life Sciences Agarose, Purolite®
Abstract
An innovative ligand, NGL-Impact® A, developed by Repligen with Navigo through rigorous gene shuffling, screening and multimerization, is the basis of a new capture resin that rivals current industry standards. Partners in innovation, Repligen and Purolite used a proprietary jetting-based bead manufacturing process to develop the novel Protein A resin, Praesto® Jetted A50, that has been shown to deliver high capacity, caustic stability and bead uniformity. Potential economic benefits include decreased initial resin cost, extended resin lifetime, lower buffer usage and less operation time.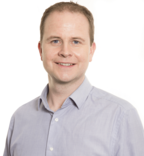 Speaker Bio
Chris has 17 years biotechnology experience, having spent time with GE Healthcare, WAVE Bioreactors and Merck Millipore, advising clients on start-to-finish protein purification and mAb bioprocessing. At Purolite, he leads the global commercial operations of the agarose division.
Discover More Seminars/Technical Roadshows