KrosFlo® KR2i TFF System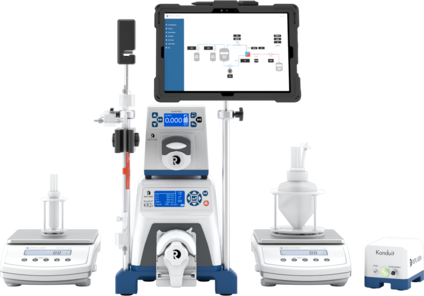 A turnkey benchtop system for 2 ml - 15 L lab-scale process development, the KrosFlo® KR2i TFF System with peristaltic pump is fully integrated and easy to use with walkaway automation.

INTEGRATED
The First Time is the Right Time with
the KrosFlo® KR2i RPM™ System
Finally, a Tangential Flow Filtration (TFF) system that monitors concentration during your UF/DF run. No longer are you dependent solely on mass inputs and off-line fixed-pathlength UV-Vis spectrophotometers. Now, you can measure what truly matters in real-time, your concentration.

INTEGRATED
Complete, Turnkey TFF System
Fully integrated and ready to use out of the box, the KrosFlo® KR2i enables faster process development facilitating multiple tests/processes, accurate process definition and execution consistency. The system includes precise and reproducible control and documentation of TFF processes with volumes from 2mL to 15L, and filtration areas from 13 cm2 to 5000 cm2.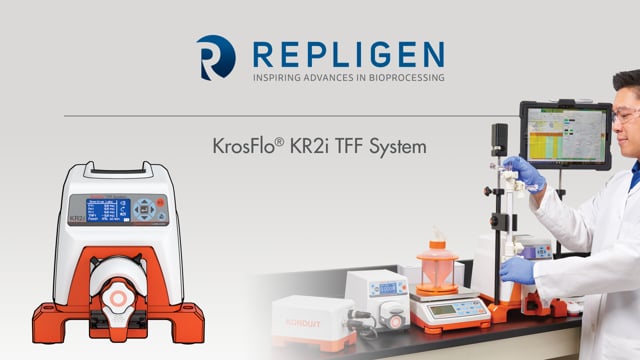 INTEGRATED
Configurable ProConnex® Flow Paths
Enhanced through an engineering design process, ProConnex® Flow Paths are customized, configurable and complete assemblies for tangential flow filtration. Designed for use with hollow fiber and/or flat sheet TFF systems, the assemblies are sterile, fit for upstream or downstream processing and manufactured in compliance with ISO guidelines in an ISO 7 clean room.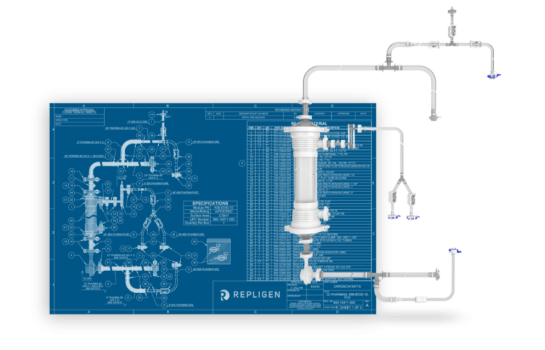 AUTOMATED
Menu-driven Software
KF Comm 2 Software, backward compatible with legacy KrosFlo® KR2i and KrosFlo® KMPi Systems, is conveniently installed on any computer using the Windows Operating System. The software is compatible with Chrome, Mozilla, Firefox and Microsoft Explorer browsers and is always current with automatic software and firmware updates.
Proprietary software optimized for KrosFlo® TFF Systems

Validated for GMP Processes with optional 21 CFR Part 11 option

Intuitive workflow with 13 modes of operation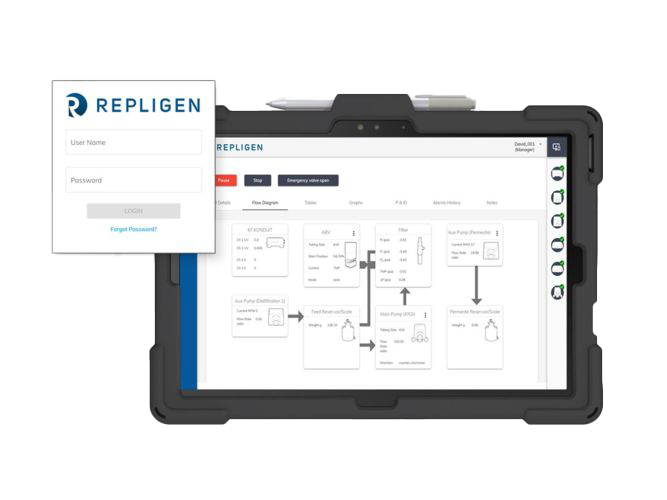 AUTOMATED
Automatic Back Pressure Control Valve
A Repligen-exclusive technology, the Automatic Back Pressure Control Valve adds transmembrane pressure (TMP) control to every TFF process, reducing operator hands-on-time and improving process reproducibility.
Automatically adjust tubing pinch distance according to user-defined set-points
Maintain uniform TMP throughout process run, decreasing membrane fouling
Control permeate pressure and flow during microfiltration applications
Use with compatible tubing sizes 13, 14, 16, 25, HP15, 17, HP24, 18, HP35, 36, and HP36
Activate automatically using inlet, retentate, permeate or transmembrane pressures
AUTOMATED
Monitor and evaluate conductivity, UV and temperature
Konduit is an add-on module ready to use with the KrosFlo® KR2i and KMPi TFF Systems, with the ability to scale from 2mL to 500L process volumes.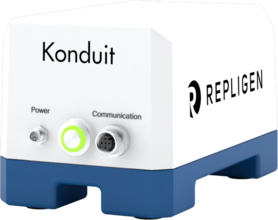 | | |
| --- | --- |
| Conductivity Range | 0.1 to 100 mS/cm |
| Temperature Range | 0-70° |
| Pressure Range | up to 75 psi (5 bar) |
| Dimensions | (L x W x H): 7¾" x 4¾" x 4½" |
| Weight | 1.6 kg |
READY TO SCALE FAST
Scalable From Lab-scale to Process-scale
The KrosFlo® family of TFF Systems for concentration and diafiltration supports scale up from process development to commercial manufacturing.
KrosFlo® KR2i TFF System
The fully integrated KrosFlo® KR2i TFF System features a digital peristaltic pump, graphical LCD display, digital pressure monitor, KR2i Pump head, automatic backpressure valve, filter module stand, and KF Comm real-time data collection software.
Highly configurable and versatile, the KrosFlo® KR2i utilizes a number user-defined set-points to run complex application processes with numerous built-in safety alarms and stops. The system can run up to two stackable pump heads for higher flow rates.
Click on the links below to explore different features.
Optimized for use with Repligen Hollow Fiber Filter Modules
Primary
Application
Volume
Inlet/ Outlet
Side
Port
Scale
Length
Effective Length (cm)
Total
Length (cm)
Surface
area

MicroKros

Process characterization,
Small-volume TFF in a laboratory
1-100 ml
MLL
FLL
1 x FL
2 x FL
3 x FL
20
41.5
65
25
45
69
13 – 20 cm2
26 - 59 cm2
41 - 92 cm2

MidiKros

Process development at small scale
100 ml - 3 L
FLL
FLL
1 x FL
2 x FL
3 x FL
20
41.5
65
25
45
69
75 – 190 cm2
155 - 390 cm2
245 - 610 cm2

MidiKros TC

Process development at pilot scale
100 ml - 3 L
1/2" TC
FLL
1 x FL
2 x FL
3 x FL
20
41.5
65
25
45
69
75 – 190 cm2
155 - 390 cm2
245 - 610 cm2

MiniKros Sampler

Batch TFF of small volumes
3 L -15 L
0.75" TC
0.75" TC
1 x FL
2 x FL
3 x FL
20
41.5
65
25
47
70
490 – 1000 cm2
1000 - 2200 cm2
1600 - 3400 cm2
Components and Accessories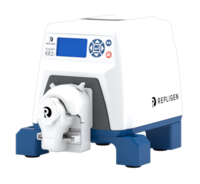 IP 33 Enclosure
600 RPM pump with reversible drive
90-260 Vrms @ 50/60 Hz
Standard Easy Load 3 Pump Head for precision tubing L/S number 13, 14, 16, 25, 17, and 18 provided.
(Optional) Easy Load 3 pump head for high performance tubing L/S numbers 15, 24, 35, 36
ETL listed and CE/UL/cUL marked
Pump Drive Dimensions: 10.5 in x 8 in x 8 in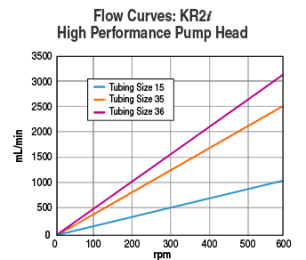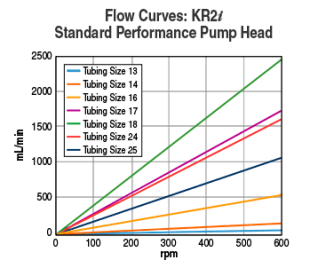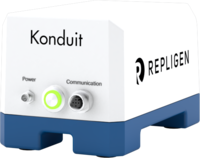 Konduit adds:
End point conductivity control for UF /DF
End point UV control for diafiltering free drug from drug delivery particles
End point UV control for concentration of certain molecules
UV alarm for membrane breakthrough
A260 and A280 light sources available
*UV components sold separately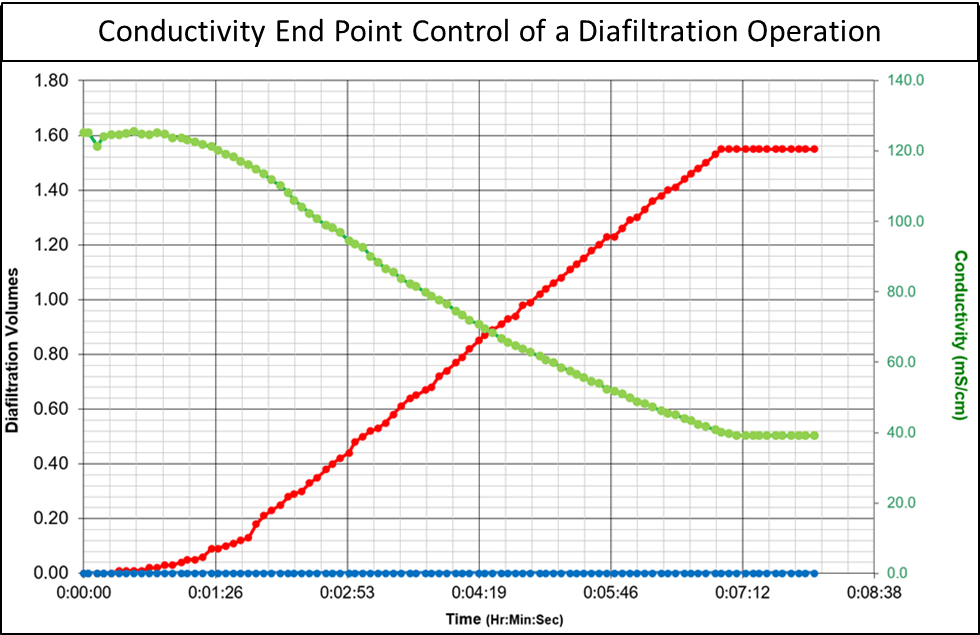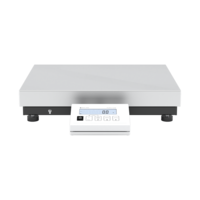 Scales
Maintain user-defined feed weight set-points, and total permeate mass during TFF processes.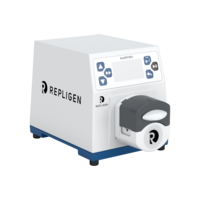 KrosFlo® KR Jr Auxiliary Pump
Auxiliary pumps automatically increase or decrease buffer/product addition to feed reservoir.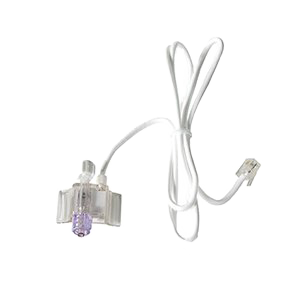 Transducers
Measures and displays 4 pressures: Feed Pressure, Retentate Pressure, Permeate Pressure, Transmembrane Pressure (TMP)
User-defined pressure alarms and stop set-points
Available with different connector types (Luer and TC) and selected materials of construction (PS, PC)
Manufacturing Centers of Excellence
Repligen develops and manufactures products for the biopharmaceutical industry under an ISO 9001 quality management system. We focus on the timely delivery of high quality, consistent and robust products, to ensure business continuity for our customers.
Repligen manufacturing sites are located in Massachusetts, California, and New Jersey in the United States and in Sweden, France, The Netherlands, Germany and Estonia.

Expert Project Management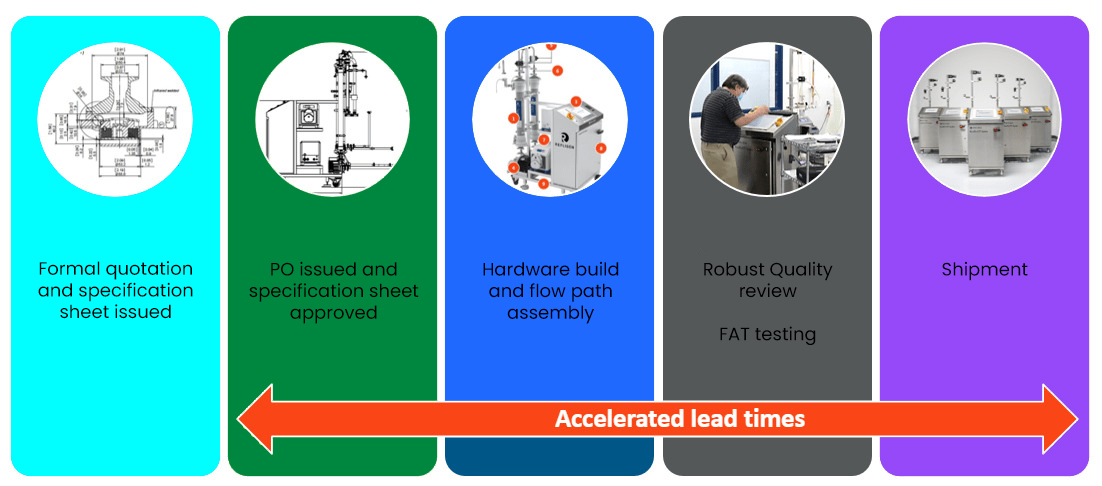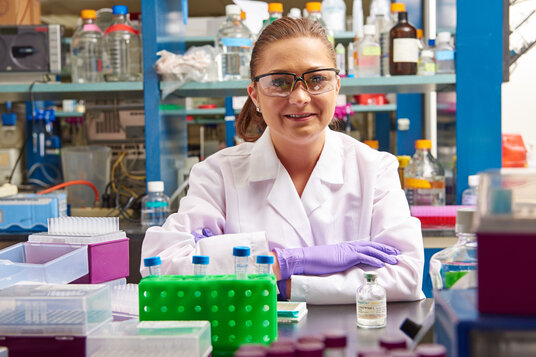 Customer First.
Support is part of the Repligen DNA. Our goal is to provide exceptional customer experience, and to support the efficient and successful adoption and implementation of all Repligen products and services.
Field Application Support

Customer Service

Field Service Engineers